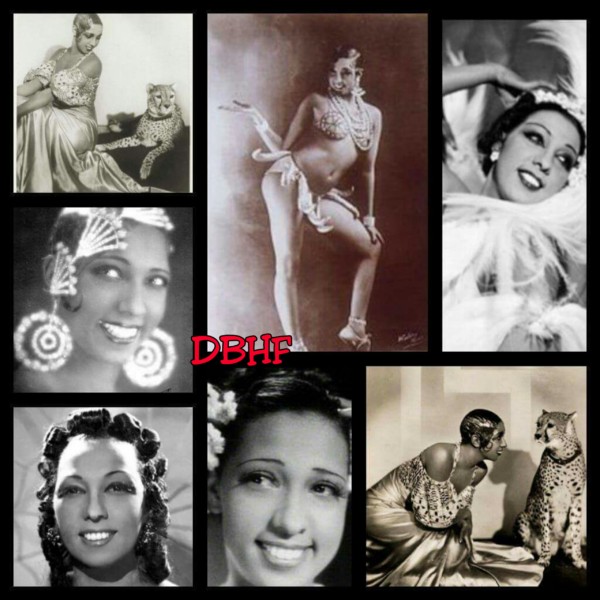 On April 8, 1975, 68 year old Baker starred in a retrospective revue at the Bobino in Paris, Joséphine à Bobino 1975, celebrating her 50 years in show business.
The revue, which was financed by Prince Rainier, Princess Grace, and Jacqueline Kennedy Onassis, opened to rave reviews. Demand for seating was such that fold-out chairs had to be added to accommodate spectators.
The opening-night audience included Sophia Loren, Mick Jagger, Shirley Bassey, Diana Ross and Liza Minnelli.
Four days later, Baker was found lying peacefully in her bed surrounded by newspapers with glowing reviews of her performance. She was in a coma after suffering a cerebral hemorrhage. She was taken to Pitié-Salpêtrière Hospital, where she died.
Her funeral was held at L'Église de la Madeleine. The 1st American-born woman to receive full French military honors at her funeral, Baker locked up the streets of Paris one last time. She was interred at the Cimetière de Monaco in Monte Carlo.
Josephine Baker was an American-born French dancer, singer, and actress. Born Freda Josephine McDonald in St. Louis, Missouri, she became a citizen of France in 1937. Fluent in both English and French, Baker became an international musical and political icon. She was given such nicknames as the "Bronze Venus", the "Black Pearl", and the "Créole Goddess".
Baker was the 1st African-American female to star in a major motion picture, Zouzou (1934), to integrate an American concert hall, and to become a world-famous entertainer. She is also noted for her contributions to the Civil Rights Movement in the United States (she was offered the unofficial leadership of the movement by Coretta Scott King in 1968 following Martin Luther King, Jr.'s assassination, but turned it down), for assisting the French Resistance during World War II, and for receiving the French military honor, the Croix de guerre.
Read more about her Civil Rights activism & legacy at: Daily Black History Facts