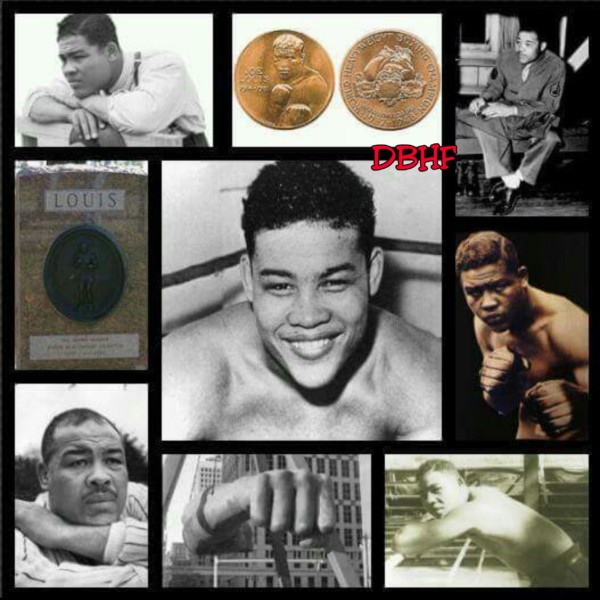 Louis died of cardiac arrest in Desert Springs Hospital near Las Vegas, just hours after his last public appearance viewing the Larry Holmes-Trevor Berbick Heavyweight Championship.
Ronald Reagan waived the eligibility rules for burial at Arlington National Cemetery and Louis was buried there with full military honors on April 21, 1981. His funeral was paid for in part by former competitor and friend, Max Schmeling, who also acted as a pallbearer.
Drugs took a toll on Louis in his later years. In 1969, he was hospitalized after collapsing on a New York City street. While the incident was at first credited to "physical breakdown," underlying problems would soon surface. In 1970, he spent five months at the Colorado Psychiatric Hospital and the Veterans Administration Hospital in Denver, hospitalized by his wife, Martha, and his son, Joe Louis Barrow Jr., for paranoia.
In a 1971 book, Brown Bomber, by Barney Nagler, Louis disclosed the truth about these incidents, stating that his collapse in 1969 had been caused by cocaine, and that his subsequent hospitalization had been prompted by his fear of a plot to destroy him. Strokes and heart ailments caused Louis's condition to deteriorate further later in the decade. He had surgery to correct an aortic aneurysm in 1977 and thereafter used an Amigo POV/scooter for a mobility aid.
Joseph Louis Barrow better known as Joe Louis, was a professional boxer and the World Heavyweight Champion from 1937 to 1949. He is considered to be one of the greatest heavyweights of all time. Nicknamed the Brown Bomber, Louis helped elevate boxing from a nadir in popularity in the post-Jack Dempsey era by establishing a reputation as an honest, hardworking fighter at a time when the sport was dominated by gambling interests.
Louis' championship reign lasted 140 consecutive months, during which he participated in 26 championship fights; a 27th fight, against Ezzard Charles, was a challenge to Charles' Heavyweight title and so is not included in Louis' reign. All in all, Joe was victorious in 25 successful title defenses, a record for the heavyweight division.
In 2005, Louis was ranked as the #1 heavyweight of all-time by the International Boxing Research Organization and was ranked #1 on The Ring's list of the 100 Greatest Punchers of All-Time.
Louis' cultural impact was felt well outside the ring. He is widely regarded as the 1st African American to achieve the status of a nationwide hero within the United States, and was also a focal point of anti-Nazi sentiment leading up to and during World War II. He also was instrumental in integrating the game of golf, breaking the sport's color barrier in America by appearing under a sponsor's exemption in a PGA event in 1952.
Though married four times, Louis discreetly enjoyed the company of both African-American and European-American women, including Lena Horne, Sonja Henie and Lana Turner.
Read about his legacy: Daily Black History Facts