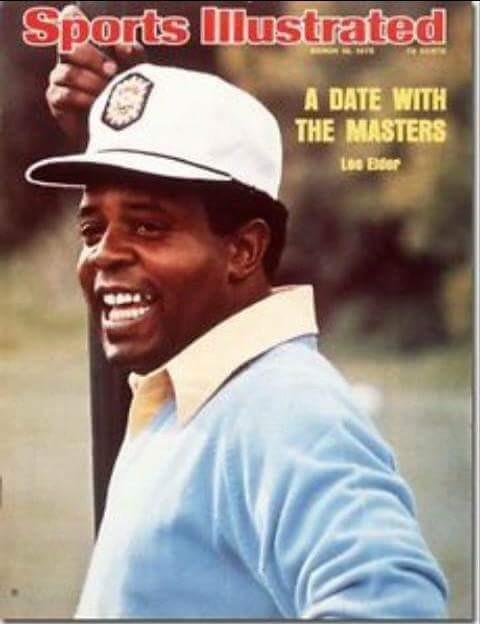 Lee Elder becomes the 1st African-American golfer to receive an invitation to the Masters. Said Elder of his accomplishment, "I wanted it so badly. When I first qualified for the Tour, in 1967, I said I wanted to get that one thing that had not been accomplished out of the way. The Masters was the one tournament that hadn't been integrated."
Robert Lee Elder is a former professional golfer. He is best remembered for becoming the 1st African-American to play in the Masters Tournament in 1975.
Amidst death threats, boos, and on one occasion, his golf ball mysteriously disappearing on the greens, Elder kicked the door down to the 1975 Masters, shooting a 74-78.
Six years earlier, during his first year as a pro on the PGA Tour, African-American golfer Lee Elder showed up to play the 1968 Monsanto Open, in Pensacola, FL, only to find out that he would only be allowed to play the greens.
Elder was barred from the clubhouse dressing room, forcing him to change clothes in the parking lot. Elder was so insulted by this treatment that he vowed never to return to Pensacola after the tournament.
Read more courageous stories like this at: Daily Black History Facts