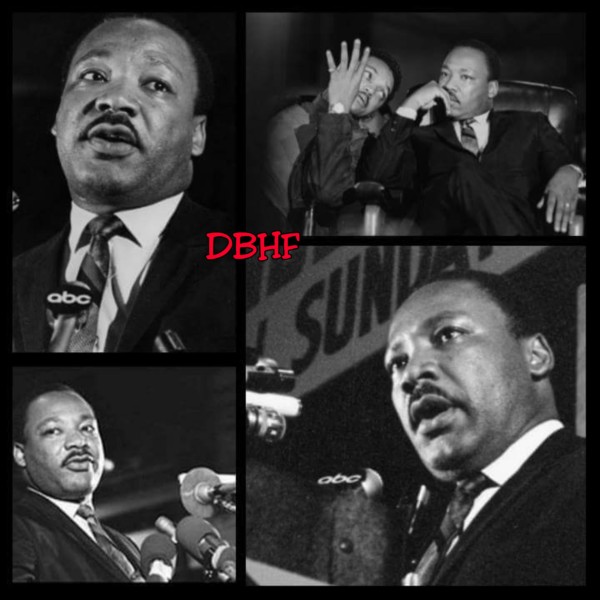 Martin Luther King, Jr. delivers his "I've Been to the Mountaintop" speech.
Dr. King spoke at the Mason Temple (Church of God in Christ Headquarters) in Memphis, Tennessee. On the next day, King was assassinated.
The speech primarily concerns the Memphis Sanitation Strike. King calls for unity, economic actions, boycotts, and nonviolent protest, while challenging the United States to live up to its ideals. At the end of the speech, he discusses the possibility of an untimely death.
EXCERPTS: Regarding the strike, King stated that:
"The issue is injustice. The issue is the refusal of Memphis to be fair and honest in its dealings with its public servants, who happen to be sanitation workers."
Dr. King warned the protesters not to engage in violence lest the issue of injustice be ignored because of the focus on the violence. King understood that peaceful demonstrations were the way to go and the only way to guarantee that their cry for rights would be heard and answered.
Regarding the Civil Rights struggle, King demanded that America give to its citizens what it promised in the Constitution and the Declaration of Independence and stated that he would never give up until these rights were granted, saying:
"Somewhere I read of the freedom of assembly. Somewhere I read of the freedom of speech. Somewhere I read of the freedom of press. Somewhere I read that the greatness of America is the right to protest for rights. And so just as I said, we aren't going to let dogs or water hoses turn us around. We aren't going to let any injunction turn us around. We are going on."
Read more about his last famous speech at: Daily Black History Facts