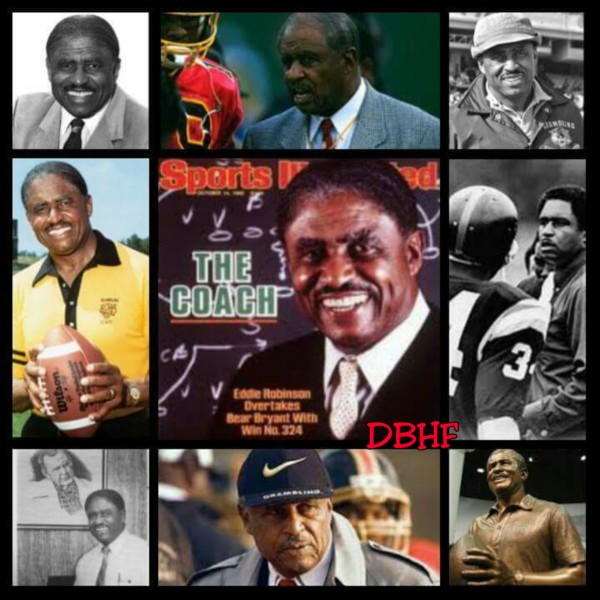 Eddie Robinson died at Lincoln General Hospital in Ruston, Louisiana, after being admitted earlier in the day.
Robinson developed Alzheimer's Disease after his retirement.
Edward Gay Robinson, Sr. was a football coach. He coached the 2nd most victories in NCAA Division I history and the 3rd most overall.
From July 2012 to January 2015, Robinson held the Division I record, as 111 of Joe Paterno's wins had been vacated during that time as a result of the Jerry Sandusky child sex abuse scandal and subsequent NCAA sanctions. With the restoration of the wins by the NCAA in 2015, Paterno has again been recognized as the Division I record holder.
For 57 years from 1941 to 1997, he was the head coach at Grambling State University, a historically black university in Louisiana. Robinson is recognized by many college football experts as one of the greatest coaches in history. During a period in college football history when black players were not allowed to play for major college programs, Robinson built Grambling State into a "small" college football powerhouse. He retired in 1997 with a record of 408 wins, 165 losses, and 15 ties.
Robinson coached every single game from the field and was inducted into the College Football Hall of Fame in 1997.
Read about his legacy at: Daily Black History Facts