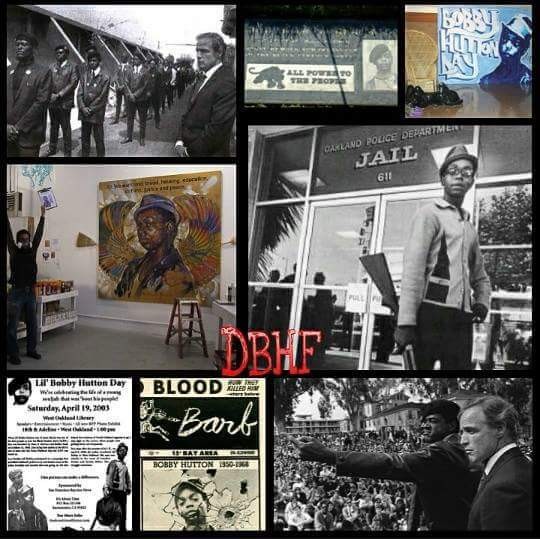 Two days after Dr. King was assassinated, Oakland Police murdered 17 year old Black Panther Party member, Bobby Hutton.
Robert James Hutton, or "Lil' Bobby," was the treasurer and 1st recruit to join the Black Panther Party. Hutton met Black Panther Party founders Huey Newton and Bobby Seale at the North Oakland Neighborhood Anti-Poverty Center, a "government-funded agency that employed local youth to work on community service projects."
In October 1966, the 16-year-old Hutton became the 1st member and the 1st treasurer of the Black Panther Party.
In May 1967, Hutton was 1 of 30 Panthers who traveled to the California state capitol in Sacramento to demonstrate against the Mulford Act, a bill that would prohibit carrying loaded firearms in public. The group walked in to the state assembly armed. Hutton and four other Panthers were arrested.
Read about his murder & legacy at: Daily Black History Facts