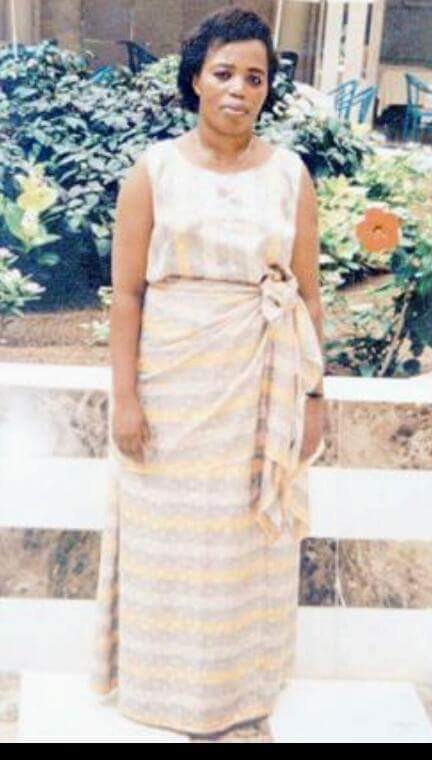 Prime Minister Agathe Uwilingiyimana is assassinated during the opening stages of the Rwandan Genocide. She was Rwanda's 1st and so far only female prime minister.
THE ASSASSINATION: Talks between President Habyarimana, Uwilingiyimana, and the Rwandan Patriotic Front were never concluded, because the president's plane was shot down by rockets at around 8:30 pm on April 6, 1994. From Habyarimana's death until her assassination the following morning (approximately 14 hours), Prime Minister Uwilingiyimana was Rwanda's constitutional head of government.
In an interview with Radio France on the night of President Habyarimana's assassination, Uwilingiyimana said that there would be an immediate investigation. She also said, in her last recorded words:
"There is shooting, people are being terrorized, people are inside their homes lying on the floor. We are suffering the consequences of the death of the head of state, I believe. We, the civilians, are in no way responsible for the death of our head of state."
The U.N. peacekeeping force sent a Belgian escort to her home before 3 am the following morning; they intended to take her to Radio Rwanda, from where she planned a dawn broadcast appealing for national calm. Uwilingiyimana's house was further guarded by five Ghanaian U.N. troops on the outside in addition to the ten Belgian troops.
Inside the house, the family was protected by the Rwandan presidential guard, but between 6:55 and 7:15 am the presidential guard surrounded the U.N. troops and told them to lay down their arms. Fatally, the blue berets ultimately complied, handing over their weapons just before 9 am.
Seeing the stand-off outside her home, Agathe Uwilingiyimana and her family took refuge in the Kigali U.N. volunteer compound around 8 am. Eye-witnesses to the inquiry on U.N. actions say that Rwandan soldiers entered the compound at 10 am, and searched it for Agathe Uwilingiyimana.
Fearing for the lives of her children, Agathe and her husband emerged, and they were shot and killed by the presidential guard on the morning of April 7, 1994. Her children escaped and eventually took refuge in Switzerland.
Read about her legacy: Daily Black History Facts