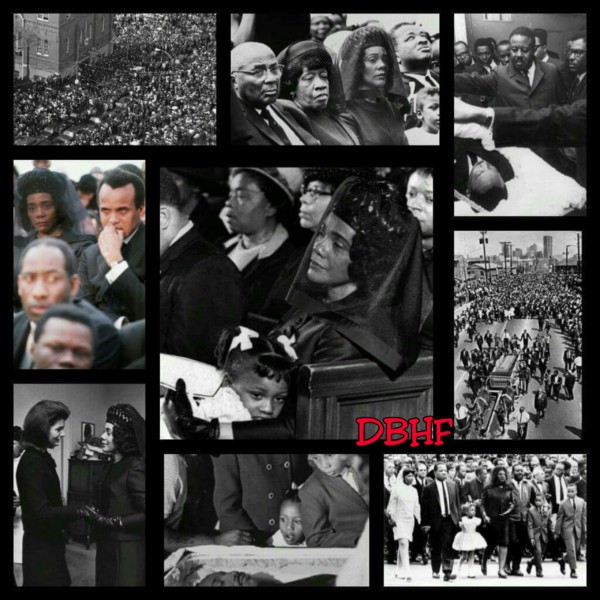 Five days after Dr. King was assassinated, two funeral services were held for him in Atlanta, Georgia. The first was held at Ebenezer Baptist Church, where King and his father had both served as senior pastors, for family and close friends, and was followed by a three-mile procession to Morehouse College, King's alma mater, for a public service.
THE FIRST SERVICE: The first, private service began at 10:30 a.m. EST at Ebenezer Baptist Church, and was filled with some 1,300 people; among the dignitaries present were labor leaders, foreign dignitaries, entertainment and sports figures and leaders from numerous religious faiths. The service began with Rev. Ralph Abernathy delivering a sermon which called the event "one of the darkest hours of mankind."
At his widow's request, King eulogized himself: His last sermon at Ebenezer Baptist Church, a recording of his famous 'Drum Major' sermon, given on February 4, 1968, was played at the funeral. In that sermon he makes a request that at his funeral no mention of his awards and honors be made, but that it be said that he tried to "feed the hungry," "clothe the naked," "be right on the [Vietnam] war question," and "love and serve humanity."
Per King's request, his good friend Mahalia Jackson sang his favorite hymn, "Take My Hand, Precious Lord" at his funeral.
Read more about his funeral at: Daily Black History Facts