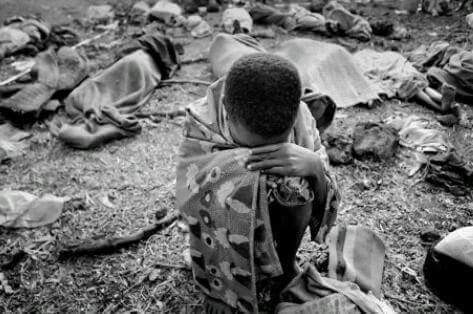 The Rwandan Genocide, UN observers witnessed the massacre of adults and children at a Polish church in Gikondo, known as The Gikondo Massacre.
The same day, 1,000 heavily armed and trained European troops arrived to escort European civilian personnel out of the country. The troops did not stay to assist UNAMIR. Media coverage picked up on the 9th, as the Washington Post reported the execution of Rwandan employees of relief agencies in front of their expatriate colleagues.
On April 9–10, US Ambassador Rawson and 250 Americans were evacuated.
The Gikondo massacre was the mass murder of about 110 people of Tutsi identity, including children, who sheltered in a Polish Pallottine mission church in Gikondo, Kigali. The massacre was executed by Interahamwe militia under supervision of the Hutu presidential guard. The massacre was the first absolute proof of a genocide discovered by UNAMIR during the Rwandan Genocide in 1994.
Read more about this tragedy at: Daily Black History Facts