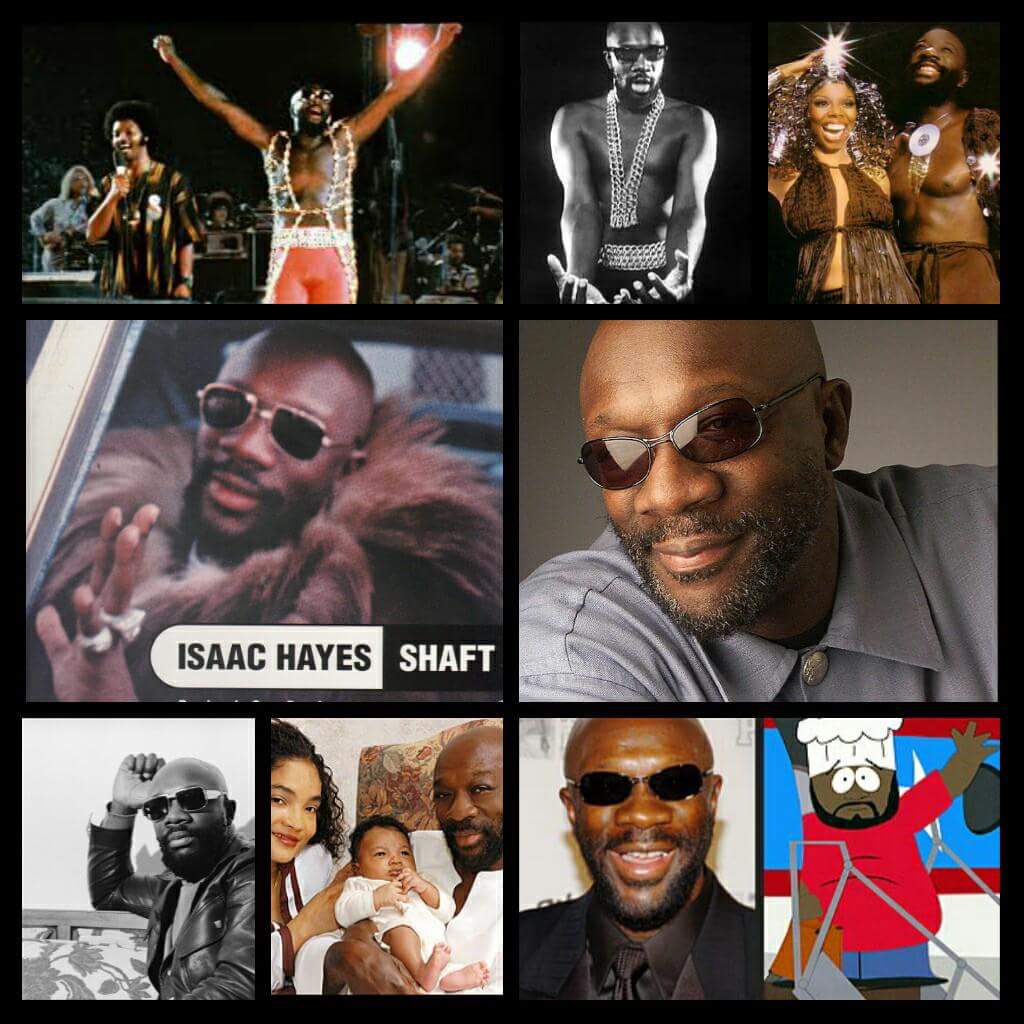 The day after his 'Soul Men' co-star Bernie Mac died, a Shelby County Sheriff's deputy and an ambulance from Rural Metro responded to Issac Hayes' home after 3 family members found him unresponsive on the floor next to a still-operating treadmill. 
Hayes was taken to Baptist Memorial Hospital in Memphis, where he was pronounced dead at 2:08 p.m., 10 days before his 66th birthday.
Hayes'cause of death was not immediately clear, though the area medical examiners later listed a devastating recurrence of stroke as the cause of death. Just 2 years earlier, Roger Friedman of Fox News reported that Hayes had suffered a minor stroke in January. Hayes's spokeswoman, Amy Harnell, denied this, but on October 26, 2006, Hayes himself confirmed that he had suffered a stroke.
Isaac Lee Hayes was a songwriter, musician, singer, actor, and voice actor. Hayes was one of the creative influences behind the southern soul music label Stax Records, where he served both as an in-house songwriter and as a record producer, teaming with his partner David Porter during the mid-1960s. 
Hayes, Porter, Bill Withers, the Sherman Brothers, Steve Cropper, and John Fogerty were inducted into the Songwriters Hall of Fame in 2005 in recognition of writing scores of notable songs for themselves, the duo Sam & Dave, Carla Thomas, and others.
HIS MUSIC: The hit song "Soul Man", written by Hayes and Porter and first performed by Sam & Dave, has been recognized as one of the most influential songs of the past 50 years by the Grammy Hall of Fame. It was also honored by The Rock and Roll Hall of Fame, by Rolling Stone magazine, and by the RIAA as one of the Songs of the Century.
During the late 1960s, Hayes also began recording music and he had several successful soul albums such as Hot Buttered Soul (1969) and Black Moses (1971). In addition to his work in popular music, he worked as a composer of musical scores for motion pictures.
Hayes is well known for his musical score for the film Shaft (1971). For the "Theme from Shaft", he was awarded the Academy Award for Best Original Song in 1972. He became the 3rd African-American, after Sidney Poitier and Hattie McDaniel, to win an Academy Award in any competitive field covered by Academy of Motion Picture Arts and Sciences.
He also won 2 Grammy Awards for that same year. Later, he was given his 3rd Grammy for his music album Black Moses.
LEGACY: The Tennessee General Assembly enacted legislation in 2010 to honor Hayes by n aming a section of Interstate 40 the "Isaac Hayes Memorial Highway". The name was applied to the stretch of highway in Shelby County from Sam Cooper Boulevard in Memphis east to the Fayette County line. The naming was made official at a ceremony held on Hayes's birth anniversary in August 2010.
source:
https://www.theguardian.com/music/2008/aug/11/usa