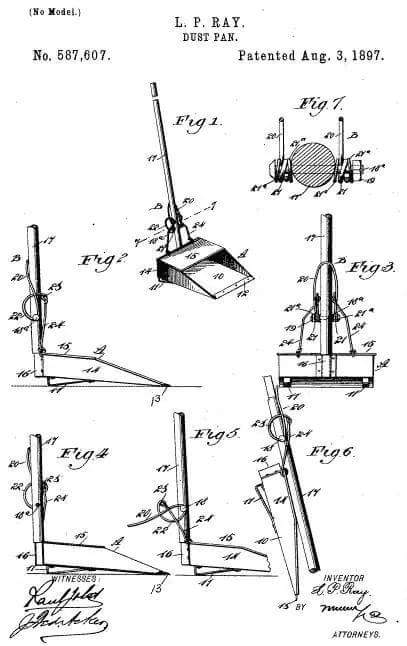 The cleaning device Lloyd Ray received a patent for is known as a dustpan. 
Ray created a device with a metal collection plate attached to a short wooden handle in which trash could be swept without getting one's hands dirty.
Before Ray invented his device, anyone cleaning a room or a hall simply swept dirt, dust or trash out of a door onto the ground outside or used a piece of paper in order to collect it.
source:
https://www.thoughtco.com/lloyd-ray-dust-pans-4071178