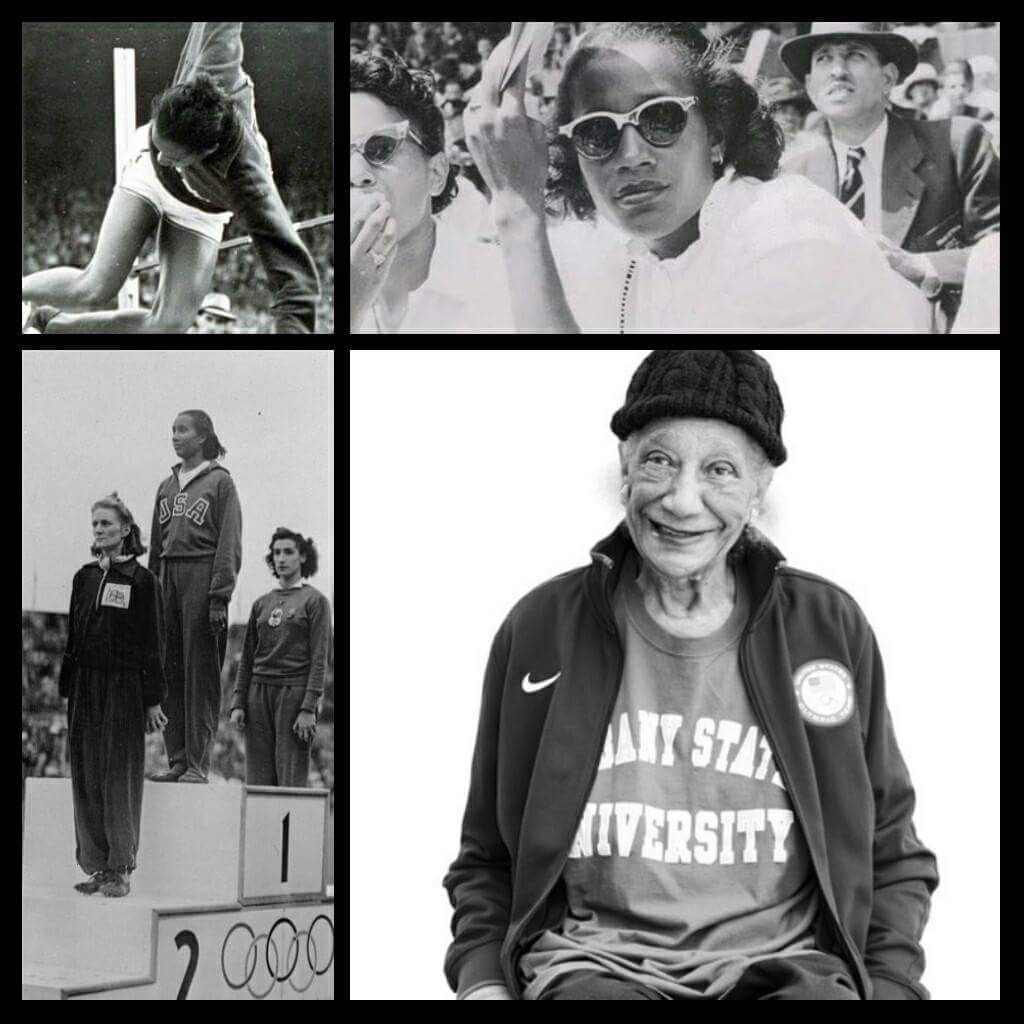 Alice Coachman is also the ONLY woman from the United States to be crowned Olympic champion in track and field at the London 1948 Olympic Games.
In the high jump finals, Coachman leaped 1.68 m (5 ft 6⅛ in) on her first try. Her nearest rival, Great Britain's Dorothy Tyler, matched Coachman's jump, but only on her second try.
Coachman's medal was presented by King George VI.
When she returned to the United States after the Olympics, Coachman had become a celebrity. Immediately after meeting President Harry Truman and former First Lady Eleanor Roosevelt, she was honored with parades from Atlanta to Albany and was thrown a party by Count Basie.
Alice Marie Coachman was a former athlete. She specialized in high jump. She also excelled in the indoor and outdoor 50 m dash and the outdoor 100 m dash. Representing Tuskegee Institute, Coachman also ran on the national champion 4 x 100-meter relay team in 1941 and 1942.
Ms. Alice Coachman died July 14, 2014, from cardiac arrest. She was 90.
LEGACY:
?She was inducted to the USA Track and Field Hall of fame in 1975.
?She was made an honorary member of Alpha Kappa Alpha Sorority, inducted in 1998 during the sorority's international conference.
?In 2002 she was designated a Women's History Month Honoree by the National Women's History Project.
?She was inducted into the United States Olympic Hall of Fame in 2004.