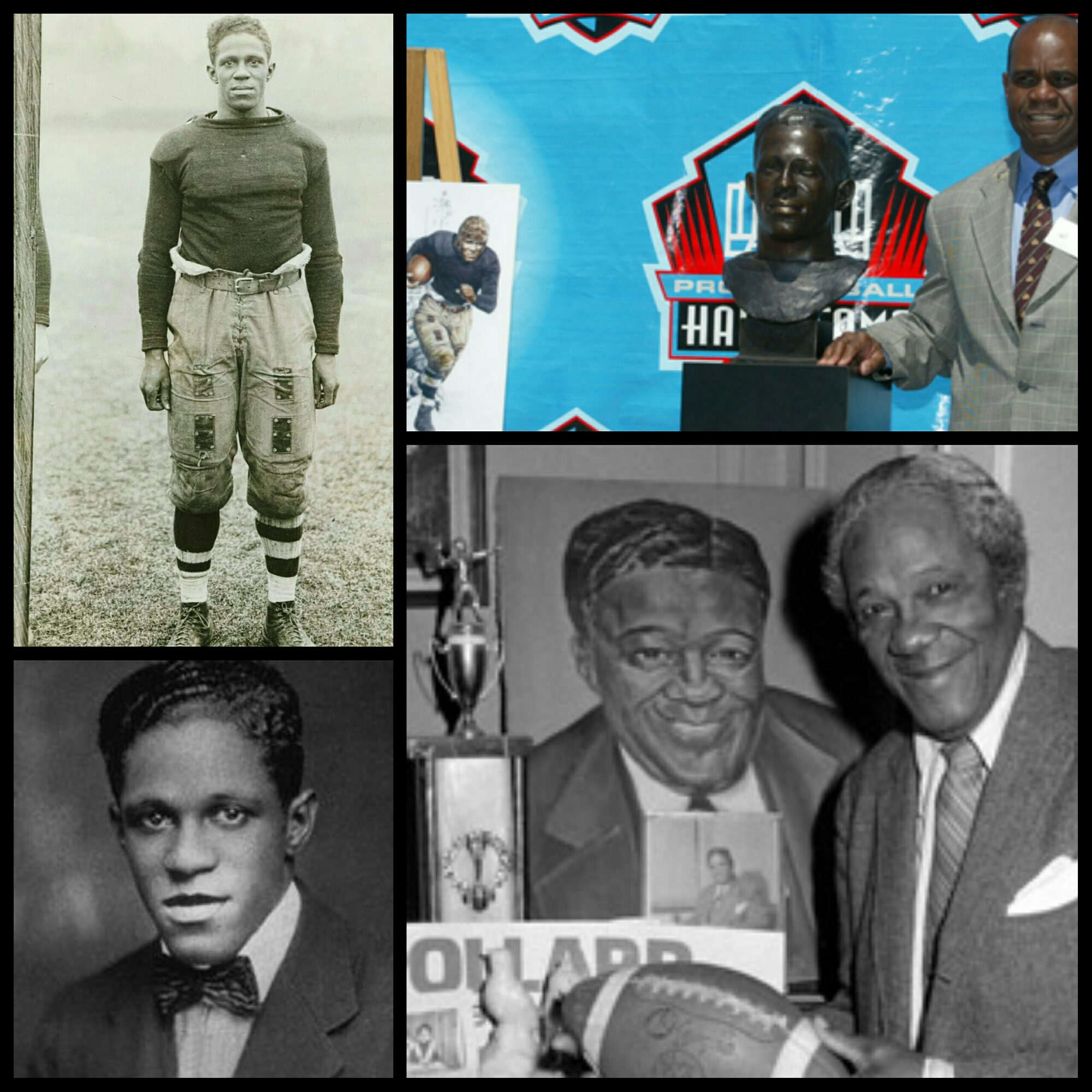 The grandsons of Fritz Pollard, Dr Steven Towns and Fritz Pollard III were the representatives for the football pioneer at the Pro-Football Hall Of Fame ceremony.
Frederick Douglass "Fritz" Pollard was the 1st African American head coach in the NFL. Pollard along with Bobby Marshall were the first two African American players in the NFL in 1920. 
Sportswriter Walter Camp ranked Pollard as "one of the greatest runners these eyes have ever seen."
After football, Pollard published the 1st black-owned newspaper in New York City, the New York Independent News, from 1935 to 1942.
Pollard passed away in 1986 at the age of 92.
LEGACY: 
?Fritz  appears as a free agent in Madden NFL 09 and Madden NFL 10 and is also a part of the game's Hall of Fame feature.
?Pollard's son Fritz Pollard, Jr. won the bronze medal for 110 m hurdles at the 1936 Summer Olympics in Berlin.
?The Fritz Pollard Alliance, a group promoting minority hiring throughout the NFL, is named for Pollard.
?Brown University and the Black Coaches & Administrators co-sponsor the annual Fritz Pollard Award, which is presented to the college or professional coach chosen by the BCA as coach of the year.
?In 2015, Pollard was posthumously inducted into the Rose Bowl Hall of Fame.