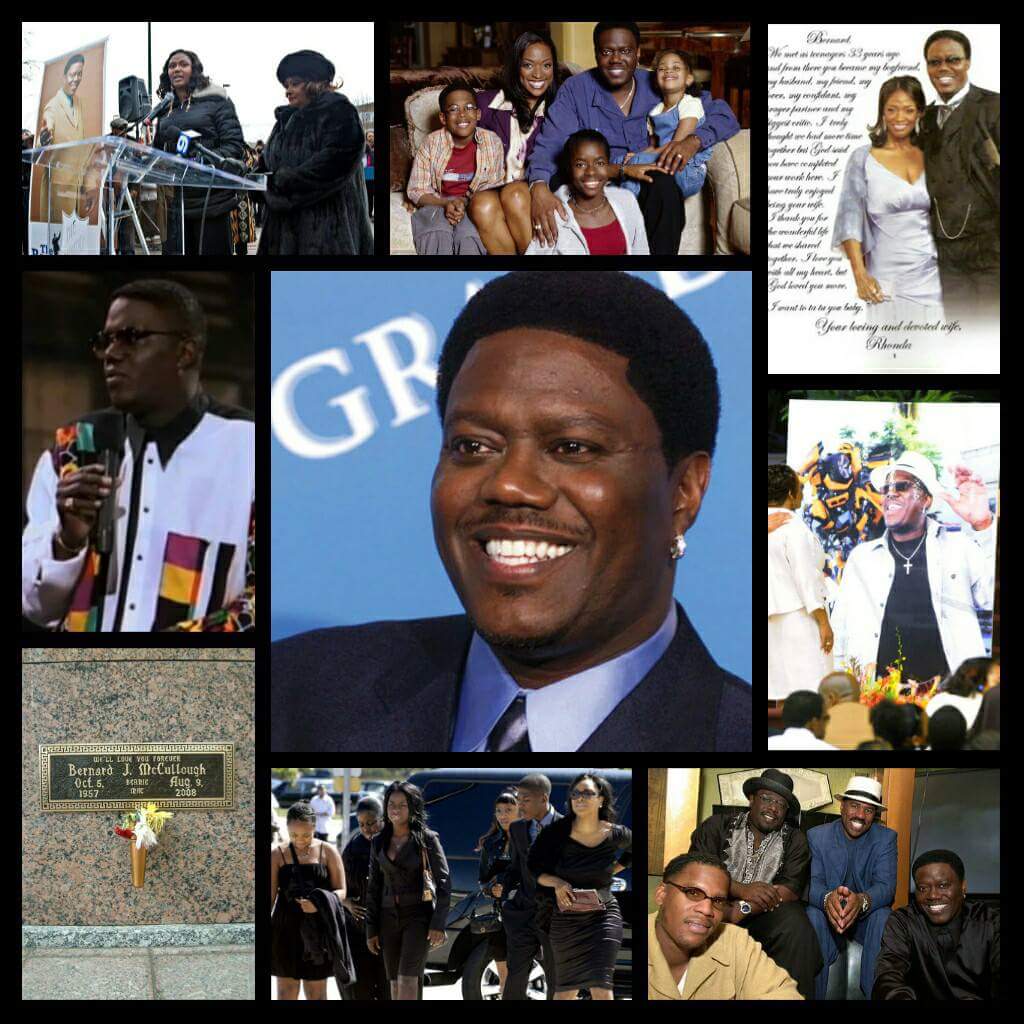 At Northwestern Memorial Hospital in his hometown of Chicago, Illinois, Bernie Mac went into cardiac arrest and died during the early morning hours from sarcoidosis complicated by pneumonia.
In the final 3 years of his life, Mac publicly disclosed that he had suffered from sarcoidosis, a disease of unknown origin that causes inflammation in tissue, most often seen in African Americans. Sarcoidosis frequently attacked Mac's lungs.
Bernard Jeffrey "Bernie" McCullough, better known by his stage name Bernie Mac, was a stand-up comedian, actor, voice artist, and comedian at the All Jokes Aside comedy club in Chicago. Born and raised on the South Side of Chicago, Mac gained popularity as a stand-up comedian. He joined comedians Steve Harvey, Cedric the Entertainer, and D. L. Hughley as The Original Kings of Comedy. After briefly hosting the HBO show Midnight Mac, Mac appeared in several films in smaller roles. His most noted film role was as Frank Catton in the remake Ocean's Eleven and the titular character of Mr. 3000.
He was the star of The Bernie Mac Show, which ran from 2001 through 2006, earning him 2 Emmy Award nominations for Outstanding Lead Actor in a Comedy Series. His other films included starring roles in Booty Call, Friday, The Players Club, Head of State, Charlie's Angels: Full Throttle, Bad Santa,Guess Who, Pride, Soul Men, Transformers and Madagascar: Escape 2 Africa.
FUNERAL: Mac's public funeral was held a week after his death at the House of Hope Church with nearly 7,000 people in attendance.
Notable mourners at Mac's funeral were Chris Rock, Chicago Mayor Richard M. Daley, Samuel L. Jackson, Ashton Kutcher, Don Cheadle, the cast members from his eponymous series and his Kings of Comedy fellows D. L. Hughley, Cedric the Entertainer and Steve Harvey.
Mac's body was cremated, and his ashes were interred at the Washington Memory Gardens Cemetery in Homewood, Illinois.
TRIBUTES: ⏺The first two of Mac's posthumous films, Soul Men and Madagascar: Escape 2 Africa, were released three months after his death. Mac's third and final posthumous film, Old Dogs, was released a year after his death.
⏺The 2008 Bud Billiken Parade, which was held in Chicago at the time of Mac's death, was also dedicated to his memory.
⏺On the day of Mac's funeral, his hometown's local television station WCIU-TV aired an exclusive television special, A Tribute to Bernie Mac, and had interviews with his former colleagues including Camille Winbush, Chris Rock, Joe Torry and some of his family members and close friends.
⏺Mac was also honored during "In Memoriam" footages at various award ceremonies following his death.