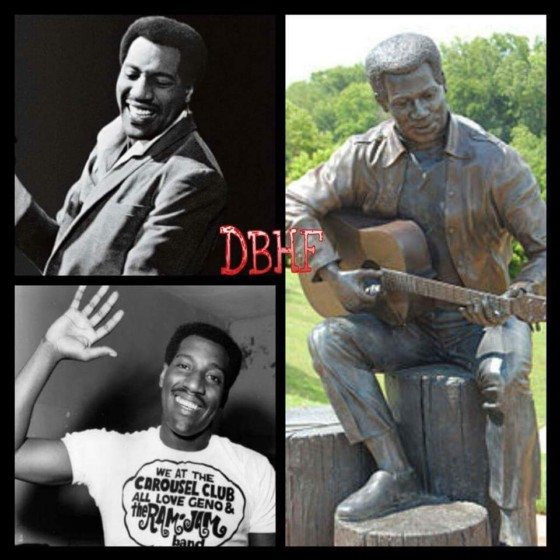 At the age of 26, Otis Redding died in a plane crash in Madison, Wisconsin.
Otis Ray Redding was a singer, songwriter, record producer, arranger and talent scout. He is considered one of the greatest singers inpopular music and a major artist in soul and rhythm and blues. His singing style was powerfully influential among soul artists of 1960s and helped exemplify the Stax Sound.
After appearing at the 1967 Monterey Pop Festival Redding wrote and recorded the iconic "(Sittin' On) The Dock of the Bay" with Steve Cropper. The song became the 1st posthumous number-one record on both the Billboard Hot 100 and R&B charts after his death in a plane crash. The Dock of the Bay became the first posthumous album to reach number one on the UK Albums Chart.
Born and raised in Georgia, Redding left school at 15 to support his family, working with Little Richard's backing band, the Upsetters, and performing at talent shows for prize money. In 1958, he joined Johnny Jenkins' band, the Pinetoppers, and toured the Southern United States as driver and musician. An unscheduled appearance on a Stax recording session led to a contract and his first single, "These Arms of Mine", in 1962. Stax released Redding's debut album, Pain in My Heart, two years later.
Initially popular mainly with African Americans, Redding later reached the broader American popular music audience. He and his group first played small gigs in the South, then debuted in the western United States at LA's popular Whisky a Go Go. They later performed in Paris, London and other European cities.
Redding's premature death devastated Stax. Already on the verge of bankruptcy, the label soon discovered that Atlantic Records owned the rights to his entire catalog.
Read more about his death and legacy at: Daily Black History Facts