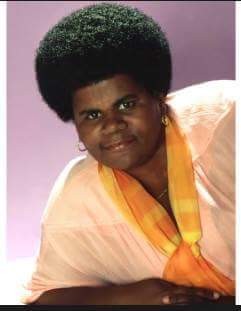 Hemphill died of kidney failure at her home in suburban Los Angeles, California. Her body was discovered by a gardener who had looked through a window and saw her lying on her bedroom floor. Hemphill was cremated.
Just one month earlier, her What's Happening!! co-star Mabel King had also died; they were both honored in the "In Memoriam" segment during the 2000 NAACP Image Awards telecast.
Shirley Ann Hemphill was a stand-up comedian and actress.
A native of Asheville, North Carolina, Hemphill moved to Los Angeles in the 1970s to pursue a career as a stand-up comedian. After working the Los Angeles comedy club circuit, her routine eventually attracted attention leading to her being cast in guest starring roles on television.
In 1976, she landed the role of wisecracking waitress Shirley Wilson on the sitcom What's Happening!!. The series was a modest hit for ABC, but production and cast problems caused ABC to cancel the series in 1979. The following year, Hemphill was cast in her own sitcom, One in a Million. The series failed to attract an audience and was canceled in June 1980.
Read more about her life & career at: Daily Black History Facts