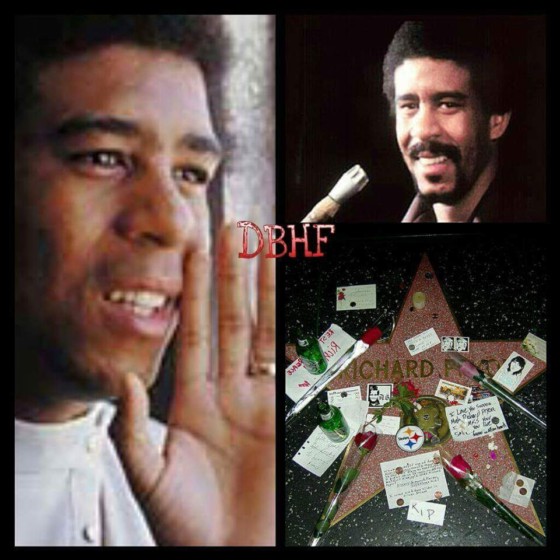 Richard Pryor suffered a heart attack in Encino, California. He was taken to a local hospital after his wife's attempts to resuscitate him failed. He was pronounced dead at 7:58 am pst. He was 65 years old.
His widow Jennifer was quoted as saying, "At the end, there was a smile on his face." He was cremated and his ashes were given to his family.
Richard Franklin Lennox Thomas Pryor was a stand-up comedian, actor, social critic, satirist, writer, and MC.
Pryor was known for uncompromising examinations of racism and topical contemporary issues, which employed colorful vulgarities, and profanity, as well as racial epithets. He reached a broad audience with his trenchant observations and storytelling style.
He is widely regarded as one of the most important and influential stand-up comedians of his era: Jerry Seinfeld called Pryor "The Picasso of our profession"; Bob Newhart has called Pryor "the seminal comedian of the last 50 years." This legacy can be attributed, in part, to the unusual degree of intimacy Pryor brought to bear on his comedy. As Bill Cosby reportedly once said, "Richard Pryor drew the line between comedy and tragedy as thin as one could possibly paint it."
His body of work includes the concert movies and recordings Richard Pryor: Live & Smokin' (1971), That Nigger's Crazy (1974), …Is It Something I Said? (1975), Bicentennial Nigger (1976), Richard Pryor: Live in Concert (1979), Richard Pryor: Live on the Sunset Strip (1982), and Richard Pryor: Here and Now (1983). He also starred in numerous films as an actor, such as Superman III (1983) but was usually in comedies such as Silver Streak (1976), and occasionally in dramatic roles, such as Paul Schrader's film Blue Collar(1978).
He collaborated on many projects with actor Gene Wilder. Another frequent collaborator was actor/comedian/writer Paul Mooney.
Read more about Pryor's awards & legacy: Daily Black History Facts