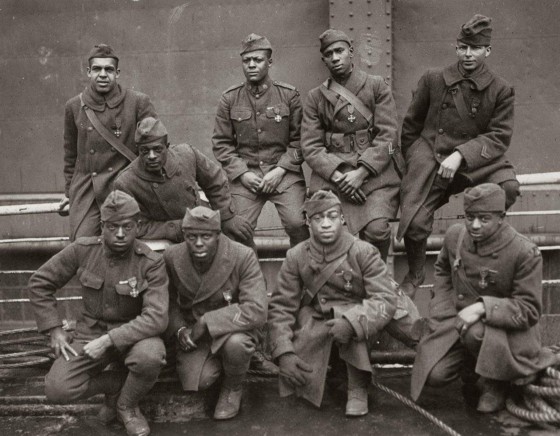 The French government awarded the 369th Infrantry regiment (known as the Harlem Hellfighters) the Croix de Guerre with silver star for the taking of Séchault. It was pinned to the colors by General Lebouc at a ceremony in Germany.
The 369th Infantry Regiment, formerly the 15th New York National Guard Regiment, was an infantry regiment of the United States Army that saw action in World War I and World War II. The 369th Infantry is known for being the 1st African-American and Puerto Rican regiment to serve with the American Expeditionary Force during World War I.
The regiment was nicknamed the Harlem Hellfighters and the Black Rattlers, in addition to several other nicknames. One of these nicknames they gave themselves, which was "Men of Bronze".
Read about their legacy at: Daily Black History Facts