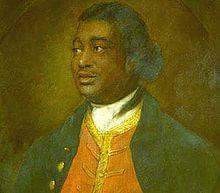 Ignatius Sancho died from the effects of gout, and became the 1st African to be given an obituary in the British press. He was 51 years old.
Ignatius Sancho was a composer and writer. He is the 1st known Black Briton to vote in a British election.
He gained fame in his time as "the extraordinary Negro", and to 18th-century British abolitionists he became a symbol of the humanity of Africans and immorality of the slave trade. The Letters of the Late Ignatius Sancho, an African, edited and published two years after his death, is one of the earliest accounts of African slavery written in English by a former slave of Spanish and English families.
Read about his legacy at: Daily Black History Facts