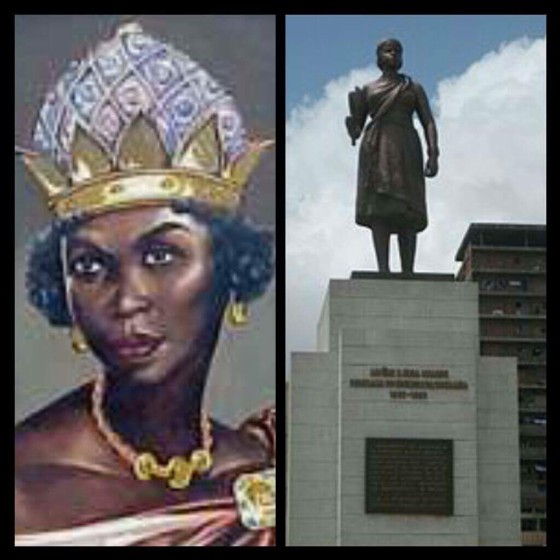 Despite numerous efforts to dethrone her, Queen Nzinga died peacefully. Nzingha, also known as Ana de Sousa Nzingha Mbande, was a 17th century Queen of the Ndongo and Matamba Kingdoms of the Mbundu people in southwestern Africa (Ngola was both a name and a title in Ndongo).
Today, she is remembered in Angola for her political and diplomatic acumen, great wit and intelligence, as well as her brilliant military tactics.
In time, Portugal and most of Europe would come to respect her. A major street in Luanda is named after her, and a statue of her was placed in Kinaxixi on an impressive square.
Angolan women are often married near the statue, especially on Thursdays and Fridays.
Read more about Queen Nzinga's legacy at: Daily Black History Facts