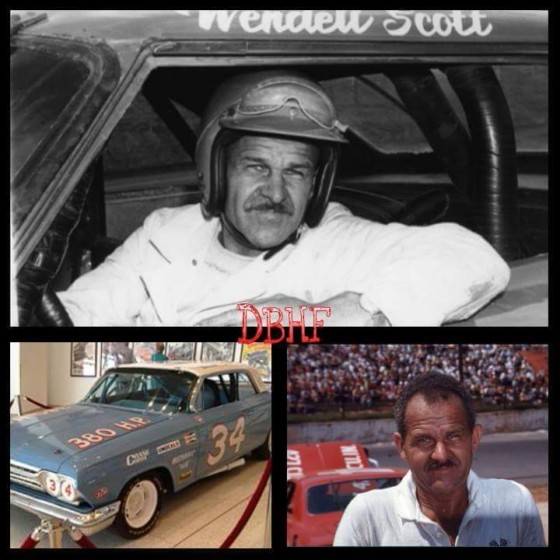 Scott died in Danville, Virginia, having suffered from spinal cancer.
Wendell Oliver Scott was a stock car racing driver from Danville, Virginia. He is the 1st black driver to win a race in what is now the Sprint Cup Series and was previously the only black driver to win.
On October 26, 2013, Darrell (Bubba) Wallace Jr. became the 1st black driver to win in one of NASCAR's national series since 1963, winning the Camping World Truck Series Kroger 200 at Martinsville Speedway.
According to a 2008 biography of Scott, he broke the color barrier in Southern stock car racing on May 23, 1952, at the Danville Fairgrounds Speedway. The book, "Hard Driving: The American Odyssey of NASCAR's First Black Driver," by Brian Donovan (Steerforth Press), says that after gaining experience and winning some local races at various Virginia tracks, Scott became the first African-American to obtain a NASCAR racing license, apparently in 1953, although NASCAR does not have the exact date. The book says that Scott's career was repeatedly affected by racial prejudice and problems with top-level NASCAR officials. However, his determined struggle as an underdog won him thousands of white fans and many friends and admirers among his fellow racers.
Read about his legacy at: Daily Black History Facts