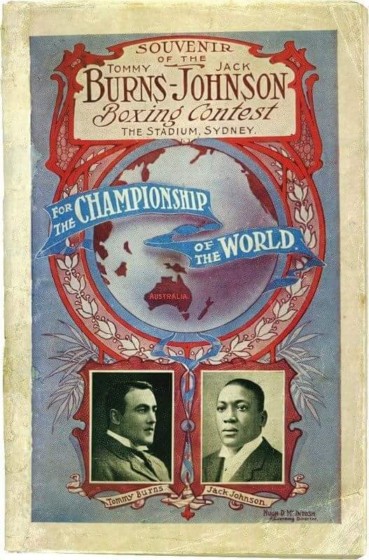 Jack Johnson becomes the 1st African-American boxer to win the world heavyweight title when he knocked out Canadian Tommy Burns in Sydney, Australia.
This was a full 6 years after lightweight champion Joe Gans became the 1st African American boxing champion.
For 2 years prior to the fight, Johnson taunted Burns in the press for a match. It is believed that Burns had only agreed to fight Johnson after promoters guaranteed him $30,000.
The fight lasted 14 rounds before being stopped by the police in front of over 20,000 spectators. The title was awarded to Johnson on a referee's decision as a knockout.
Read more stories like this one at: Daily Black History Facts