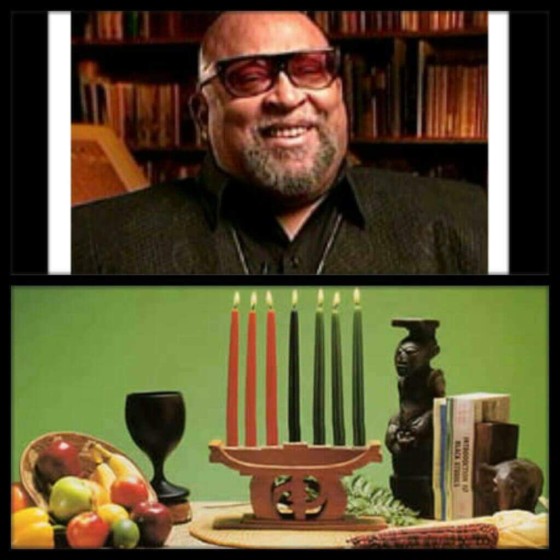 The 1st Kwanzaa is celebrated by Maulana Karenga, the chair of Black Studies at California State University, Long Beach.
Kwanzaa is a week-long celebration held in the United States (and, more recently, Canada) but also celebrated in the Western African Diaspora. The celebration honors African heritage in African-American culture, and is observed from December 26 to January 1, culminating in a feast and gift-giving.
Maulana Karenga created Kwanzaa in 1966 as the 1st specifically African-American holiday. Karenga said his goal was to "give Blacks an alternative to the existing holiday and give Blacks an opportunity to celebrate themselves and their history, rather than simply imitate the practice of the dominant society."
The name Kwanzaa derives from the Swahili phrase matunda ya kwanza, meaning "first fruits of the harvest". The choice of Swahili, an East African language, reflects its status as a symbol of Pan-Africanism, especially in the 1960s, although most East African nations were not involved in the Atlantic slave trade that brought African people to America.
Kwanzaa was a celebration that has its roots in the black nationalist movement of the 1960s, and was established as a means to help African Americans reconnect with their African cultural and historical heritage by uniting in meditation and study of African traditions and Nguzu Saba, the "seven principles of African Heritage" which Karenga said "is a communitarian African philosophy".
Read more about the history & legacy of Kwanzaa at: Daily Black History Facts