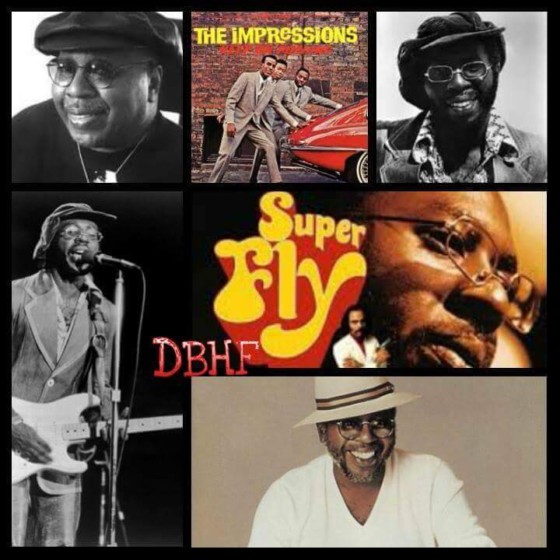 Curtis Mayfield died from diabetes at the North Fulton Regional Hospital in Roswell, Georgia; his health having steadily declined following his paralysis.
On August 13, 1990, Mayfield was paralyzed from the neck down after stage lighting equipment fell on him at an outdoor concert at Wingate Field in Flatbush, Brooklyn, New York. He was unable to play guitar, but he wrote, sang, and directed the recording of his last album, New World Order. Mayfield's vocals were painstakingly recorded, usually line-by-line while lying on his back.
In February 1998, he had to have his right leg amputated due to diabetes.
Curtis Lee Mayfield was a soul, R&B, and funk singer, songwriter, and record producer. He achieved success with The Impressions during the Civil Rights Movement of the 1960s and recorded the soundtrack to the "blaxploitation" film Super Fly, Mayfield is regarded as a pioneer of funk and of politically conscious African-American music.
He was also a multi-instrumentalist who played the guitar, bass, piano, saxophone, and drums. Mayfield is a winner of both the Grammy Legend Award (in 1994) and the Grammy Lifetime Achievement Award (in 1995). 
Mayfield was a double inductee into The Rock and Roll Hall of Fame, inducted as a member of The Impressions into The Rock and Roll Hall of Fame in 1991. He was inducted again on March 15, 1999 as a solo artist, health reasons prevented him from attending the ceremony, which included fellow inductees Paul McCartney, Billy Joel, Bruce Springsteen, Dusty Springfield, George Martin, and 1970s Curtom signee and labelmate The Staple Singers.
He is also a two-time Grammy Hall of Fame inductee.
Read about Mayfield's legacy at: Daily Black History Facts