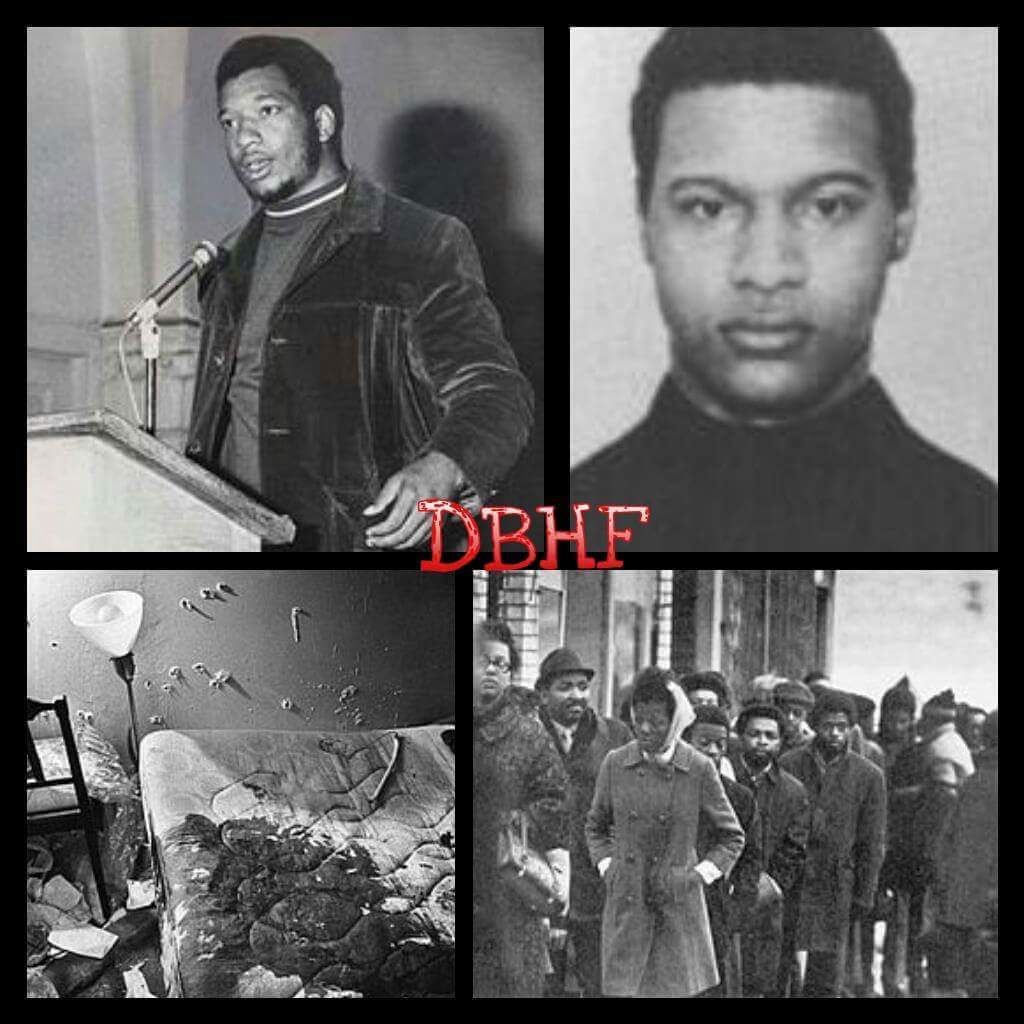 Black Panther Party members Fred Hampton (21 years old) and Mark Clark (22 years old) are shot and murdered in their sleep during a raid by 14 Chicago police officers.
"We expected about 20 Panthers to be in the apartment when the police raided the place. Only two of those black niggers were killed, Fred Hampton and Mark Clark."–FBI Special Agent Gregg York
Black Panther Party leaders Fred Hampton and Mark Clark were set up and murdered by the CHICAGO POLICE during a raid, orders for the murders came from the FBI. BOTH men were SLEEP during the raid, which the CPD KNEW they would be because an FBI INFORMANT drugged the two men earlier that night.
All involved in the murders were: A tactical unit of the Cook County, Illinois State's Attorney's Office (SAO), in conjunction with the Chicago Police Department (CPD) and the FBI.
Hampton's murder was chronicled in the 1971 documentary film The Murder of Fred Hampton as well as an episode of the critically acclaimed documentary series Eyes on the Prize. 

The FBI informant, William O'Neal, later committed suicide after admitting his involvement in setting up the raid.
Read more about the murders & aftermath at: Daily Black History Facts