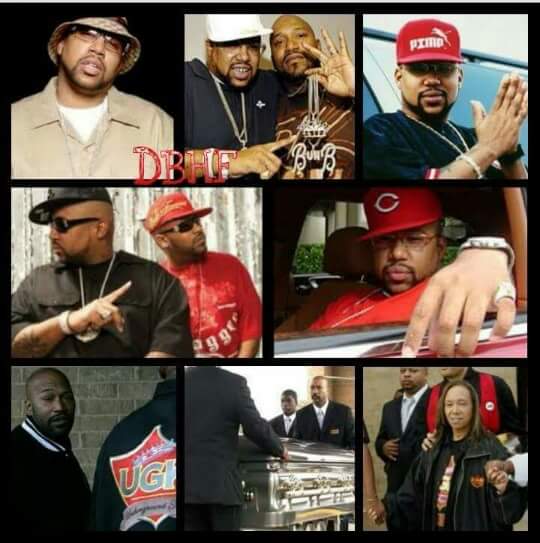 Pimp C was found dead in his hotel room in Los Angeles. According to the Los Angeles County Coroner, Butler suffered respiratory depression due to an overdose of promethazine and codeine coupled with a preexisting sleep apnea condition. Like many other Southern rappers, Pimp C frequently referenced the recreational consumption of "syrup" (also known as Purple Drank) in his music.
Chad Lamont Butler, better known by his stage name Pimp C, was a rapper, singer, and producer. Pimp C was best known for his work with Bun B as a founding member of the Underground Kingz (UGK).
FUNERAL: The funeral was held at the Bob Bowers Civic Center in Port Arthur, Texas on December 13, 2007. Port Arthur mayor Deloris Prince, Pimp C's mother Weslyn Monroe, and fellow UGK member Bun B were among the speakers at the service, and the eulogy was delivered by pastor Dr. John R. Adolph. Attendees included many fellow luminaries of the Houston rap scene: Slim Thug, Chamillionaire, Mike Jones, Big North, Bi-Bi, Willie D, Big Gipp, and Webbie.
Read more about his tributes at: Daily Black History Facts