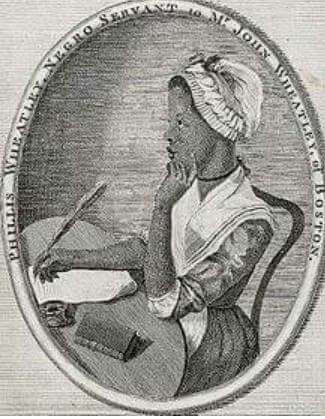 Phillis Wheatley died at age 31. Her infant son died 3 1/2 hours after her death. After her husband was imprisoned for debt in 1784, Wheatley fell into poverty and died of illness.
Phillis Wheatley was both the 2nd published African-American poet and 1st published African-American woman. Born in Senegambia, she was sold into slavery at the age of 7 and transported to North America. She was purchased by the Wheatley family of Boston, who taught her to read and write, and encouraged her poetry when they saw her talent.
The publication of her Poems on Various Subjects, Religious and Moral (1773) brought her fame both in England and the American colonies; figures such as George Washington praised her work. During Wheatley's visit to England with her master's son, the African-American poet Jupiter Hammon praised her work in his own poem. Wheatley was emancipated after the death of her master John Wheatley. She married soon after. 
Two of her children died as infants.
Read more about her legacy at: Daily Black History Facts