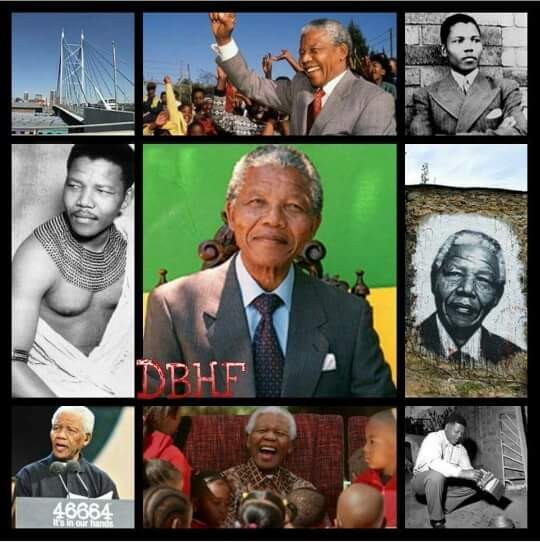 After suffering from a prolonged respiratory infection, Nelson Mandela died. He died at around 8:50 p.m. local time at his home in Houghton, Johannesburg, surrounded by his family. His death was announced on television by President Jacob Zuma.
On December 6, 2013, President Zuma announced a national mourning period of ten days, with the main event held at the FNB Stadium in Johannesburg on December 10, 2013. He declared Sunday, December 8, 2013 a national day of prayer and reflection.
Mandela's body lay in state from December 11th -13th at the Union Buildings in Pretoria and a state funeral was held on December 15, 2013 in Qunu, South Africa.
Approximately 90 representatives foreign states travelled to South Africa to attend memorial events.
Mandela's $4.1 million estate was left to his widow, other family members, staff, and educational institutions.
Nelson Rolihlahla Mandela was a South African anti-apartheid revolutionary and politician who served as President of South Africa from 1994 to 1999. He was the 1st black South African to hold the office, and the first elected in a fully representative, multiracial election. His government focused on dismantling the legacy of apartheid through tackling institutionalised racism, poverty and inequality, and fostering racial reconciliation.
Politically an African nationalist and democratic socialist, he served as the President of the African National Congress (ANC) from 1991 to 1997. Internationally, Mandela was the Secretary General of the Non-Aligned Movement from 1998 to 1999.
Read more about Mandela's life, influence and legacy at: Daily Black History Facts