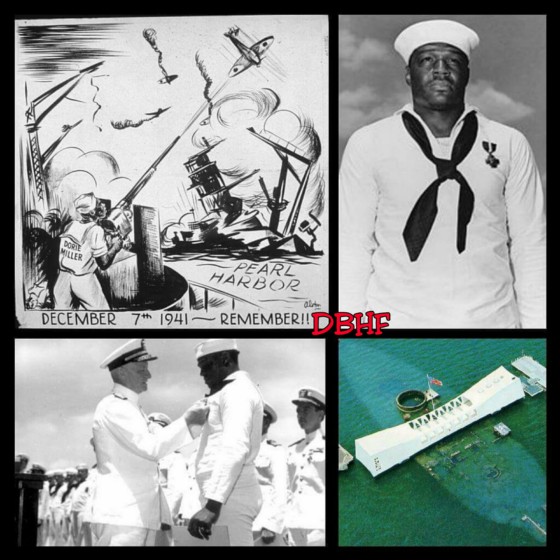 Dorie Miller, a cook, shot down several Japanese planes from the deck of the USS Arizona during the attack on Pearl Harbor, Hawaii. 
Doris "Dorie" Miller was a cook in the United States Navy noted for his bravery during theattack on Pearl Harbor on December 7, 1941.
He was the 1st African American to be awarded the Navy Cross, the third highest honor awarded by the U.S. Navy at the time, after the Medal of Honor and the Navy Distinguished Service Medal (today the Navy Cross precedes the Navy Distinguished Service Medal).
Miller's acts were heavily publicized in the black press, making him the iconic emblem of the war for blacks—their "Number One Hero"—thereby energizing black support for the war effort against a colored Japanese enemy.
Read more about his courage the day Pearl Harbor was attacked and his legacy at: Daily Black History Facts