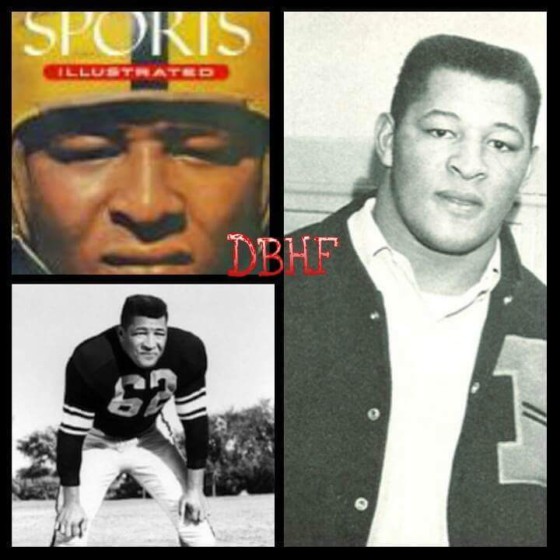 Calvin Jones became the 1st African American college football player to win the Outland Trophy as the best linebacker in America.
The Outland Trophy is awarded to the best United States college football interior lineman by the Football Writers Association of America.
Calvin Jack Jones was a college football player for the University of Iowa. Jones is one of only two Iowa football players (along with Nile Kinnick) to have his jersey number retired by the school. Jones became the 1st Hawkeye, and the 1st African-American, to win the Outland Trophy in 1955.
Jones also was the 1st college football player to be featured on the cover of the September 27, 1954 issue of Sports Illustrated magazine, this was the 7th issue of Sports Illustrated.
In 1955, Jones was named as Iowa's team captain. Though Iowa struggled to a 3–5–1 record, Jones was named as a consensus first team All-American for the second consecutive year. Jones also finished tenth in the balloting for the Heisman Trophy as a lineman.
Read more about his career: Daily Black History Facts