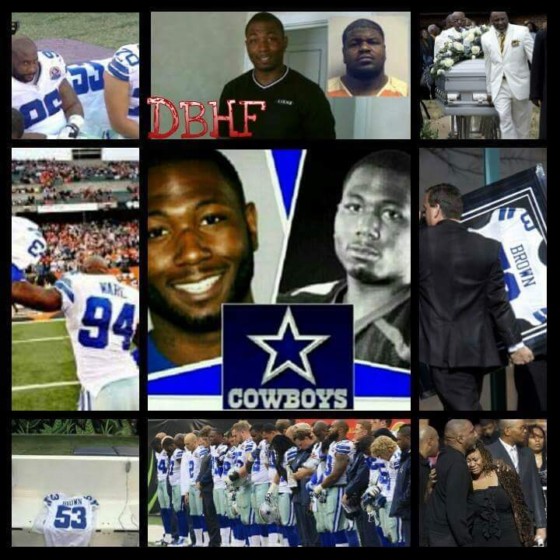 At 2:21 am, fellow Cowboys and Illinois teammate, Josh Brent drove a car at high speeds with Jerry Brown in it. The car hit an outside curb on Texas State Highway 114 outside Dallas, causing the vehicle to flip at least once and then come to rest in the middle of a service road. The car caught fire, which was extinguished. Brown was unresponsive at the scene and later pronounced dead.
Jerome "Jerry" Brown, Jr., was a football linebacker who played for five different teams combined with the NFL, AFL and CFL.
In college, he played on the defensive line for the University of Illinois.
In his professional career, he played for the Hamilton Tiger-Cats of the Canadian Football League and the San Antonio Talons of the Arena Football League. He was signed as a free agent by the Jacksonville Sharks in 2011 and was a contributor to the Sharks victory in Arena Bowl XXIV by having one tackle assist, a forced fumble and a fumble recovery.
Read about the tributes to Brown at: Daily Black History Facts