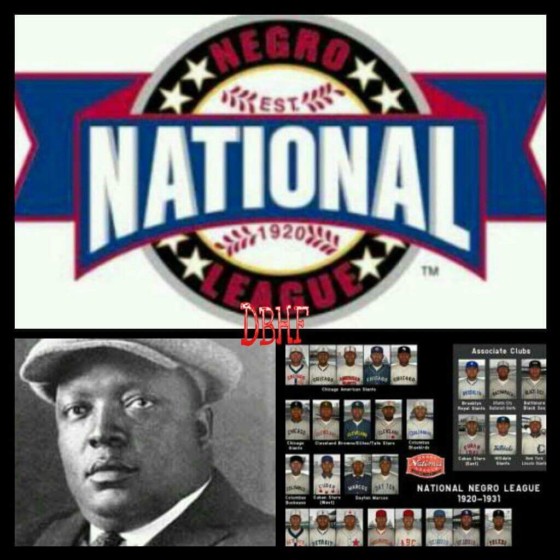 Led by Rube Foster, owner and manager of the Chicago American Giants, the Negro National League (NNL) was established by a coalition of team owners at a meeting in a Kansas City YMCA.
The new league was the 1st African-American baseball circuit to achieve stability and last more than one season. At first the league operated mainly in mid western cities, ranging from Kansas City in the west to Pittsburgh in the east; in 1924 it expanded into the south, adding franchises in Birmingham and Memphis.
COMPETITION: The two most important east coast clubs, the Hilldale Club of Darby, Pennsylvania, and the Bacharach Giants of Atlantic City, were affiliated with the NNL as associate clubs from 1920 to 1922, but did not compete for the championship.
In 1923 they and four other eastern teams formed the Eastern Colored League (ECL) and raided the NNL for many of its top players, including John Henry Lloyd, Biz Mackey, George Scales, George Carr, and Clint Thomas, and signing Oscar Charleston, and Reuben Currie in 1924.
The war between the two leagues came to an end in 1924, when they agreed to respect each others contracts and arranged for the Colored World Series between their champions.
Read more about the NNL and it's legacy at: Daily Black History Facts