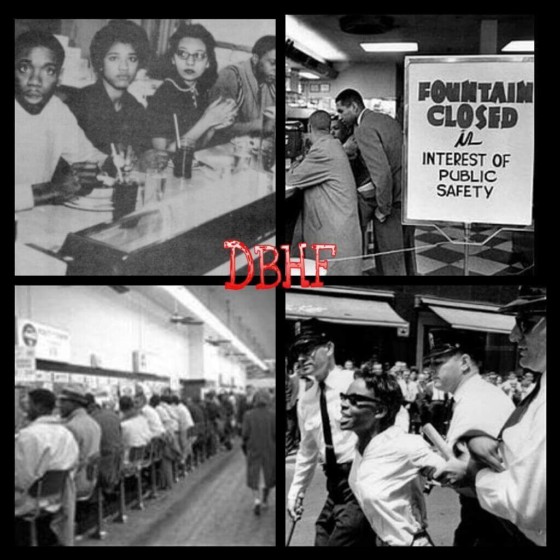 The Nashville sit-ins lasted from February 13 to May 10, 1960, were part of a nonviolent direct action campaign to end racial segregation at lunch counters in downtown Nashville, TN.
The sit-in campaign, coordinated by the Nashville Student Movement and Nashville Christian Leadership Council, was notable for its early success and emphasis on disciplined nonviolence.
On Saturday, February 13, 1960, at about 12:30 pm, 124 students, most of them African-American, walked into the downtown Woolworths, S. H. Kress, and McClellan stores and asked to be served at the lunch counters. After the staff refused to serve them, they sat in the stores for two hours and then left without incident.
Read more about these sit-ins at: Daily Black History Facts