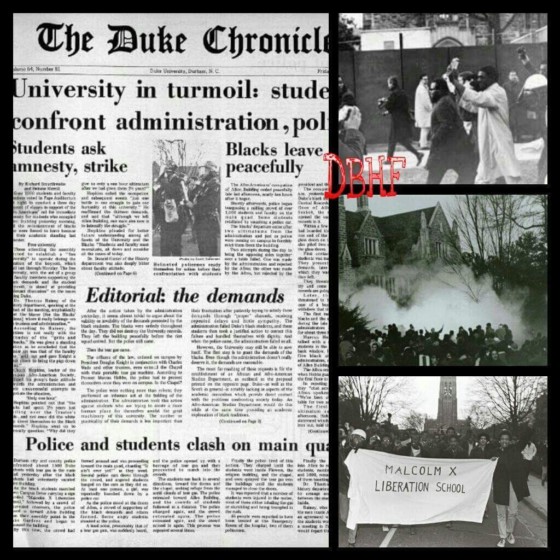 The Allen Building Takeover took place in the early morning at Duke University when between 50-75 African-American students occupied the building and issued 11 demands to the administration.
These demands related to black student needs and problems at Duke.
These needs included:
•An African American studies department
•A black student union
•Financial support for black students
•Establishment of a black dormitory

•An increase in black undergraduate enrollment to 29 percent (at the time, there were 85 blacks among about 6,000 undergraduates at Duke).
•Reinstatement for black students previously forced to leave Duke "because of the stifling social and educational environment."
They also threatened to burn university records if the demands were not met or if police were sent to force them out.
The statement concluded with the words:
"We seized the building because we have been negotiating with Duke administration and faculty concerning different issues that affect black students for 2 1/2 years and we have no meaningful results. We have exhausted the so-called 'proper' channels."
Read more about the takeover at: Daily Black History Facts