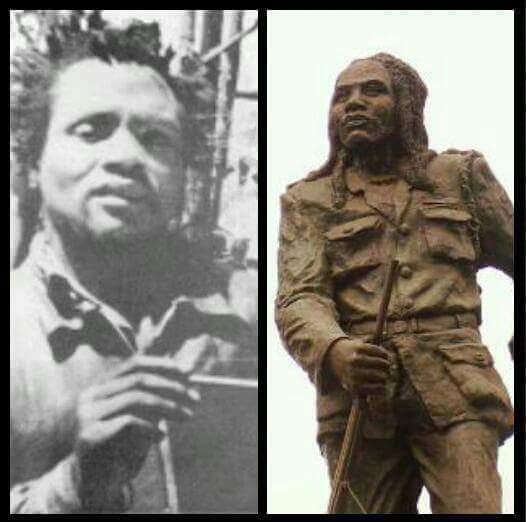 Kenyan freedom fighter leader Dedan Kimathi is executed by the British colonial government. The hanging took place at the Kamiti Maximum Security Prison.
Kimathi was buried in an unmarked grave, and his burial site remains unknown.
Dedan Kimathi Waciuri, born Kimathi wa Waciuri, was a leader of the Mau Mau which led an armed military struggle known as the Mau Mau uprising against the British colonial government in Kenya in the 1950s.
A highly controversial character, Kimathi's life has been subject to intense propaganda by both the British government who saw him as a terrorist, and Kenyan nationalists who view him as the heroic figurehead of the Mau Mau rebellion.
Despite being viewed with disdain by the Jomo Kenyatta regime and subsequent governments, Kimathi and his fellow Mau Mau rebels are now officially recognised as heroes in the struggle for Kenyan independence by the incumbent government.
His capture and execution in 1957 led to the eventual defeat of the uprising by the Kenyan government.
Read about his amazing legacy at: Daily Black History Facts