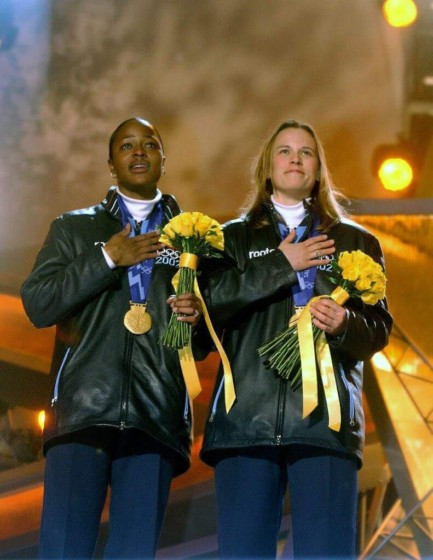 At the Winter Olympics, Vonetta Flowers, along with driver Jill Bakken, won the gold medal in the two-woman event. Flowers is the 1st black person to win a Gold medal at the Winter Olympics.
Vonetta Flowers (born Vonetta Jeffery), is a retired bobsledder and athlete. Flowers was a star sprinter and long jumper at the University of Alabama at Birmingham, and originally aspired to make the U.S. Summer Olympic Team.
After several failed attempts, Flowers turned to bobsledding, and found success as a brakewoman almost immediately.
Flowers also won the two-woman event at the 2004 FIBT World Championships in Königssee. She retired from competition after the 2006 Winter Olympics.
In December 2010, she was elected to the Alabama Sports Hall of Fame. She was to be inducted as a member of the Class of 2011 in May.
Read more stories like this at: Daily Black History Facts