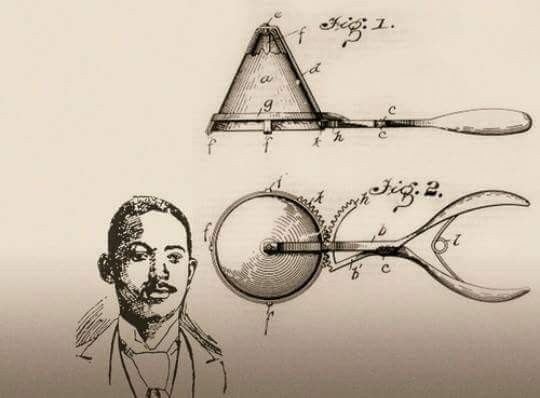 Alfred Cralle was granted U.S. Patent #576395, for his invention, an ice cream mold. He was the 1st African-American in Pittsburgh to receive a patent. 
A native of Virginia, he was born in Lunenberg County on September 4, 1866, and educated in the common schools of the county.
Cralle later took advanced courses at Wayland Seminary in Washington, D.C. He worked with his father in the carpenter trade as a young man and became interested in mechanics, before attending the Seminary. Later, he settled in Pittsburgh where he served as a porter in Markell Brothers' drug store and the St. Charles Hotel.
It was while working in Pittsburgh as a porter that Cralle noticed that ice cream, which had become a popular confection, was difficult to dispense. It tended to stick to spoons and ladles, usually requiring use of two hands and at least two implements to serve. To overcome this, he invented a mechanical device now known as the ice cream scoop and applied for a patent.
Cralle's invention, originally called an "Ice Cream Mold and Disher" was designed to be able to keep ice cream and other foods from sticking, and easy to operate with one hand. Strong and durable, effective, inexpensive, it could be constructed in almost any desired shape, such as a cone or a mound, with no delicate parts that could break or malfunction.
Read more stories like this at: Daily Black History Facts