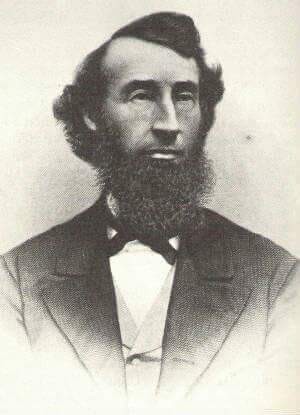 Gordon was the only American slave trader to be tried, convicted, and executed "for being engaged in the Slave Trade" in accordance with the Piracy Law of 1820.
Nathaniel Gordon was born in Portland, Maine. He loaded 897 slaves aboard his ship Erie at Sharks Point, Congo River, West Africa on August 7, 1860, "of whom only 172 were men and 162 grown women. Gordon was one of those infamous characters who preferred to carry children because they could not rise up to avenge his cruelties."
The Erie was captured by the USS Mohican 50 miles from port on August 8, 1860. After one hung jury and a new trial, Gordon was convicted on November 9, 1861 in the circuit court in New York City and sentenced to death by hanging on February 7, 1862.
After Gordon's conviction, his supporters appealed to President Abraham Lincoln for a pardon. While Lincoln was well known for issuing many pardons during his presidency, he refused to consider one for Gordon, even going so far as to refuse to meet with Gordon's supporters.
Lincoln said at the time:
"I believe I am kindly enough in nature, and can be moved to pity and to pardon the perpetrator of almost the worst crime that the mind of man can conceive or the arm of man can execute; but any man, who, for paltry gain and stimulated only by avarice, can rob Africa of her children to sell into interminable bondage, I never will pardon."
Read about his execution at: Daily Black History Facts