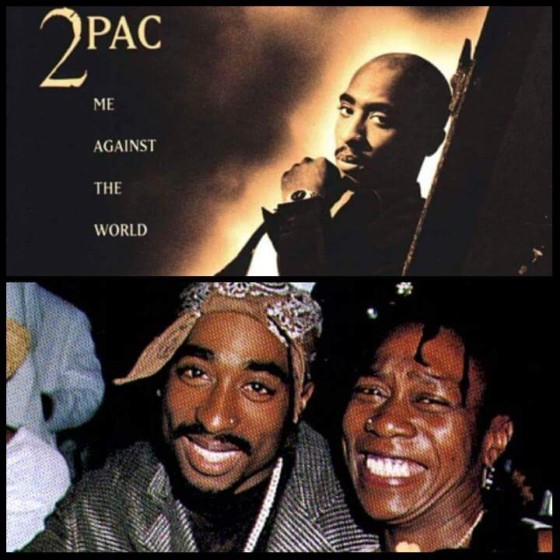 'Dear Mama' was released by 2Pac as the lead single from his 3rd studio album, Me Against the World (1995). The song is a tribute to his mother, Afeni Shakur.
In the song, Shakur details his childhood poverty and his mother's addiction to crack, but argues that his love and deep respect for his mother supersede bad memories.
The song topped the Billboard Hot Rap Singles chart for 5 weeks and also peaked at #9 on the Billboard Hot 100. The single was certified Platinum by the RIAA on July 13, 1995.
"Dear Mama" has been consistently ranked among the best of its genre, appearing on numerous "greatest" lists.
THE SONG'S LEGACY: 🎤"Dear Mama" was one of 25 recordings selected for preservation at the National Recording Registry in the Library of Congress in 2010, making it the 3rd hip hop song to do so, following tracks by Public Enemy and Grandmaster Flash.
The Library of Congress has called the song "a moving and eloquent homage to both the murdered rapper's own mother and all mothers struggling to maintain a family in the face of addiction, poverty and societal indifference."
On the subject of the inclusion, Afeni Shakur stated, "It could have been any song, but I'm honored they chose "Dear Mama" in particular. It is a song that spoke not just to me, but every mother that has been in that situation, and there have been millions of us. Tupac recognized our struggle, and he is still our hero."
🎤The song is often considered Shakur's most "emotionally resonant" song.
🎤Rolling Stone placed "Dear Mama" at #18 on its 2012 list of The 50 Greatest Hip-Hop Songs of All Time, writing, "The song is the ne plus ultra of hip-hop odes to Mom."
🎤The song was also ranked #4 on About.com's "Top 100 Rap Songs" list.
🎤Carrie Golus of USA Today opined that "Dear Mama" was the sole reason for the double-platinum certifications of Me Against the World. Golus also argues that the song revealed a softer side of the rapper, leading to increased recognition, especially among female fans.
🎤Following the rapper's death, his mother mentioned the song in a People article: "Can I listen to it without crying? No. It gets worse every time. It gets harder, it really does. That song gets deeper and deeper."
🎤LA Weekly placed the song 6th on their list The 20 Best Hip-Hop Songs in History.
🎤Rate Your Music ranked the song at 7th on their list of The 200 Best Hip Hop Songs Of All Time.
Read about the influence the song has on today's artists at: Daily Black History Facts