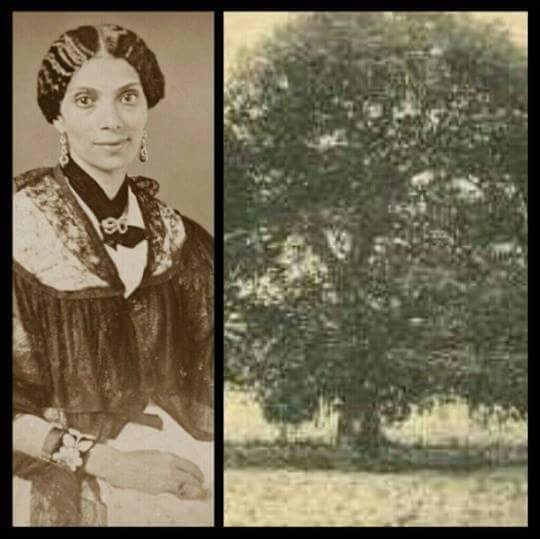 Mary Smith Peake, born Mary Smith Kelsey, was a teacher and humanitarian, best known for starting a school for the children of former slaves starting in the fall of 1861 under what became known as the Emancipation Oak tree in present-day Hampton, Virginia near Fort Monroe. The 1st Black teacher hired by the American Missionary Association, she was associated with its later founding of Hampton University in 1868.
EARLY LIFE: Mary Smith Kelsey was born free in Norfolk, Virginia. Her father was an Englishman "of rank and culture" and her mother was a free woman of color. When Mary was six, her mother sent her to Alexandria (then part of the District of Columbia) to attend school.
Living with her aunt Mary Paine, Kelsey studied for about ten years. The US Congress enacted a law prohibiting free people of color in the District of Columbia from being educated (as was the case in Virginia and several other southern states). (This was several years before Alexandria was retroceded to Virginia in 1846.)
The new law closed all schools for free blacks in that city, as had happened in Virginia after the Nat Turner Rebellion of 1831.
Read about her career & legacy at: Daily Black History Facts