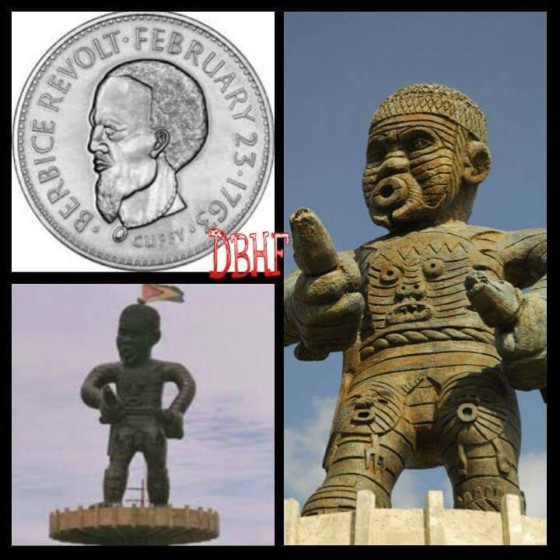 The Berbice Slave Uprising was a slave revolt in Guyana that began on February 23, 1763 and lasted into 1764. It is seen as a major event in Guyana's anti-colonial struggles, and when Guyana became a republic in 1970 the state declared February 23rd as a day to commemorate the start of the Berbice slave revolt.
BACKGROUND: In 1762, the population of the Dutch colony of Berbice included 3,833 enslaved Blacks, 244 enslaved Amerindians or indigenous people, and 346 whites.
On February 23, 1763, slaves on Plantation Magdalenenberg on the Canje River in Berbice rebelled, protesting harsh and inhumane treatment. They torched the plantation house, then went to other plantations to mobilize other enslaved Africans to join the rebellion. Cuffy, a house slave at Lilienburg, another plantation on Canje, is said to have organized them into a military unit. As plantation after plantation fell to the slaves, the Dutch settlers fled northward and the rebels began to take over control of the region.
For almost a year, the rebels held on to southern Berbice, while the whites were able to hold on to the north. Eventually only about half of the white population that had lived in the colony remained.
The rebels came to number about 3,000 and threatened European control over the Guianas. Other key figures among the rebels include Atta, Accara and Accabre. The insurgents were eventually defeated in the spring of 1764 with the assistance of troops from neighbouring French and British colonies and from Europe.
Read about the Uprising's legacy at: Daily Black History Facts