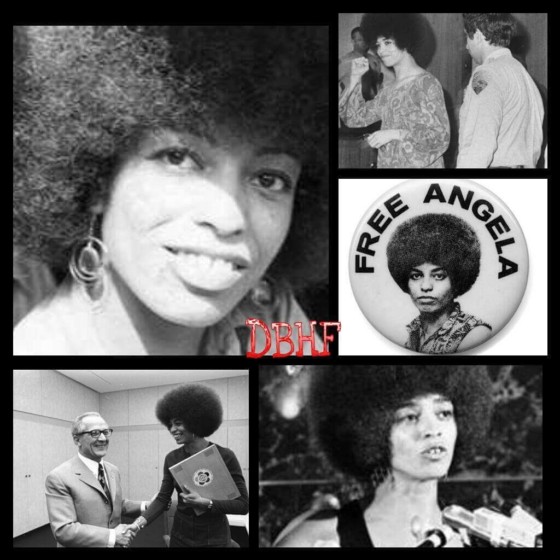 Just 5 days before she was due to go on trial for aggravated kidnapping and first degree murder in the death of Judge Harold Haley extending from the Marin County courthouse incident, Angela Davis finally made it to freedom.
After 18 months in prison and seemingly endless petitions for bail in and out of state and federal courts, Davis was released on $102,500 bail.
Rodger McAfee, a dairy farmer from Caruthers, California, paid her bail with the help of Steve Sparacino, a wealthy business owner. Portions of her legal defense expenses were paid for by the Presbyterian Church (UPCUSA).
Davis' experience as a prisoner in the US played a key role in her to fight against the "prison industrial complex" that she says exists in the US.
Read about the support for Ms Davis at: Daily Black History Facts