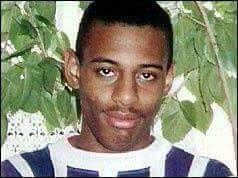 The report into the murder of a Black teenager Stephen Lawrence has labelled London's police force "institutionally racist" and condemned officers for "fundamental errors".
Home Secretary Jack Straw welcomed the long-awaited findings and promised sweeping judicial reforms – but he said Metropolitan Police chief Sir Paul Condon should not resign.
The publication in 1999 of the resulting Macpherson Report has been called 'one of the most important moments in the modern history of criminal justice in Britain'. The then-Home Secretary Jack Straw commented in 2012 that ordering the inquiry was "the single most important decision I made as Home Secretary".
In 2010 the case was described as being "one of the highest-profile unsolved racially-motivated murders".
Read stories like this at: Daily Black History Facts