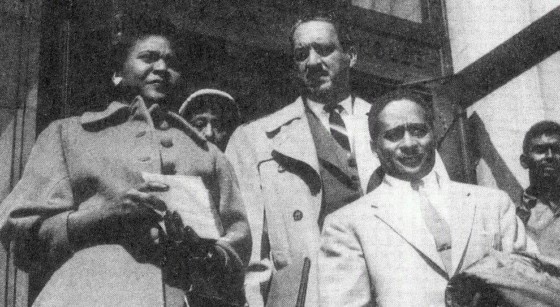 Autherine Lucy becomes the 1st African-American admitted to the University of Alabama.
Autherine Juanita Lucy is a retired Educator, professor but she's best known as the 1st African-American student to attend the University of Alabama, in 1956.

EDUCATION: Lucy attended Selma University in Selma, and the all-black Miles College in Fairfield – where she graduated with a BA in English in 1952.
Later in 1952, at the encouragement of and along with a Miles classmate, Pollie Ann Myers, she decided to attend the University of Alabama as a graduate student but, knowing that admission would be difficult due to the University's admission policies, she and Myers approached the National Association for the Advancement of Colored People (NAACP) for help.
Thurgood Marshall, Constance Baker Motley, and Arthur Shores were assigned to be their attorneys. While they started preparing her case, she worked as a secretary. Court action began in July 1953.
Read more about her case at: Daily Black History Facts