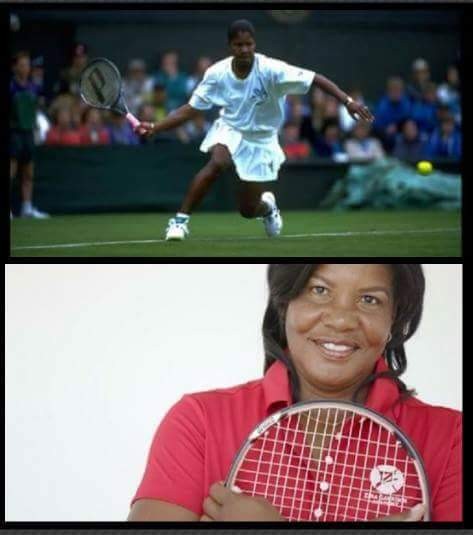 Lori McNeil beat Chris Evert in the quarterfinals of the Pan Pacific Open tennis tournament in Tokyo.
McNeil repeated her performance in ousting Evert from the 1987 U.S. Open. Playing before 3,200 spectators on artificial courts at Aoyamagakuin Memorial Hall, 7th-seeded McNeil outscored 3rd-seeded Evert 6-2, 5-7, 6-4.
Lori McNeil is a tennis coach and former professional tennis player. McNeil was a childhood friend of fellow pro Zina Garrison.
Lori's father Charlie McNeil played professional football with the San Diego Chargers in the 1960s.
Read more stories like this at: Daily Black History Facts