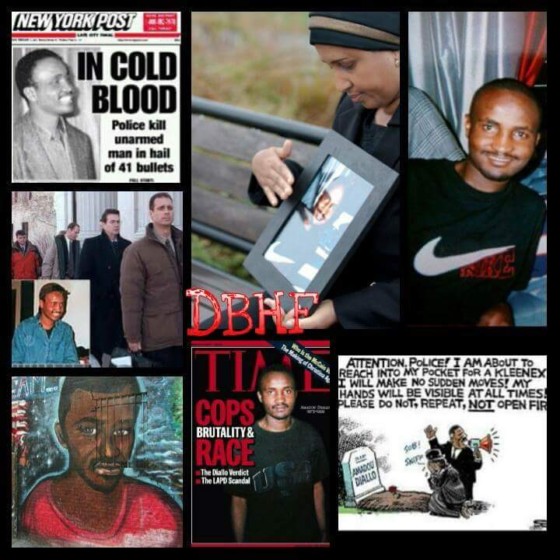 Unarmed West African immigrant Amadou Diallo is shot dead by 4 plain clothes New York City police officers on an unrelated stake-out, inflaming race-relations in the city. Diallo was 23 years old.
Sean Carroll, Richard Murphy, Edward McMellon and Kenneth Boss, who fired a combined total of 41 shots, 19 of which struck Diallo, outside his apartment at 1157 Wheeler Avenue in the Soundview section of The Bronx. The 4 were part of the now-defunct Street Crimes Unit. All four officers were acquitted at trial in Albany, New York.
Amadou Bailo Diallo was unarmed at the time of the shooting, and a firestorm of controversy erupted subsequent to the event as the circumstances of the shooting prompted outrage both within and outside New York City. Issues such as police brutality, racial profiling, and contagious shooting were central to the ensuing controversy.
Amadou Diallo is buried in the village of Hollande Bourou in the Fouta Djallon region of Guinea, West Africa, where his extended family reside.
Read about the shooting & aftermath at: Daily Black History Facts