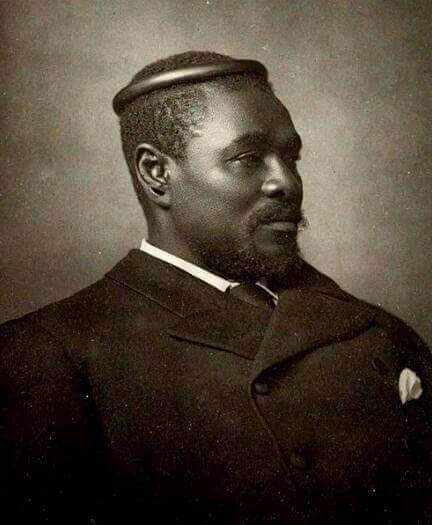 Cetshwayo kaMpande died aged 57–60, presumably from a heart attack, though there is the possibility that he was poisoned.
His body was buried in a field within sight of the forest, to the south near Nkunzane River. The remains of the wagon which carried his corpse to the site was placed on the grave, and its remains may be seen at Ondini Museum, near Ulundi.
Cetshwayo is remembered by historians as being the last king of an independent Zulu nation. His son Dinizulu, as heir to the throne, was proclaimed king on May 20, 1884, supported by (other) Boer mercenaries.
A blue plaque commemorates Cetshwayo at 18 Melbury Road, Kensington.
Cetshwayo kaMpande was the King of the Zulu Kingdom from 1872 to 1879 and their leader during the Anglo-Zulu War (1879). His name has been transliterated as Cetawayo, Cetewayo, Cetywajo and Ketchwayo.
He famously led the Zulu nation to victory against the British in the Battle of Isandlwana.
Read about his legacy at: Daily Black History Facts