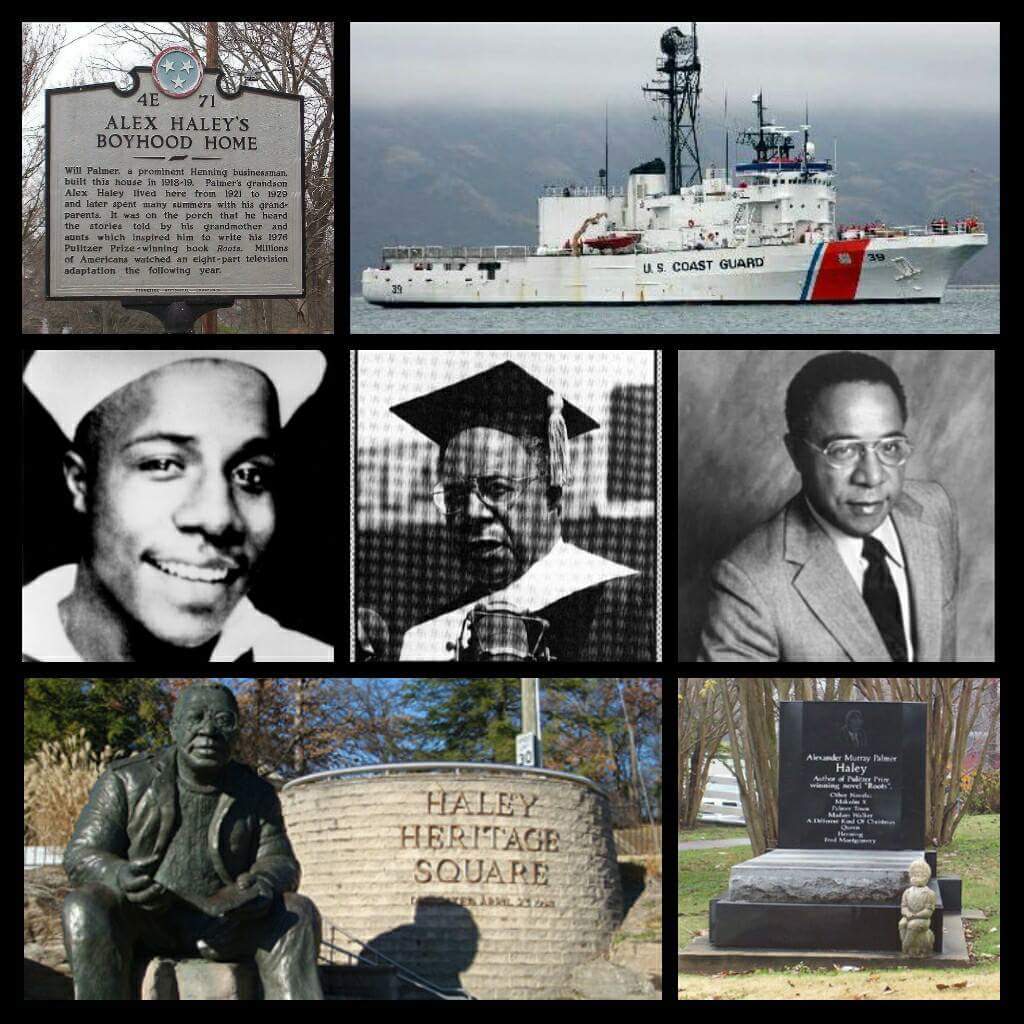 Alexander Murray Palmer Haley was a writer. He is best known as the author of the 1976 book Roots: The Saga of an American Family and the co-author of The Autobiography of Malcolm X.
Haley also wrote his only screenplay, Super Fly T.N.T.. The film starred and was directed by Ron O'Neal.
AWARDS & HONORS: ?The food-service building at the US Coast Guard Training Center,Petaluma, California, bears the name of Haley Hall in honor of Alex Haley.
?In 1999 the Coast Guard honored Haley by naming the cutter USCGC Alex Haley after him.
?The Coast Guard annually awards the Chief Journalist Alex Haley Award, which is named in honor of Haley as the Coast Guard's first chief journalist (the first Coast Guardsman in the rating of journalist to be advanced to the rate of chief petty officer). It rewards individual authors and photographers who have had articles or photographs communicating the Coast Guard story published in internal newsletters or external publications.
?In 1977 he received the Spingarn Medal from the NAACP for his exhaustive research and literary skill combined in Roots.
?Haley posthumously received the Korean War Service Medal from the government of South Korea 10 years after his death. [That medal, created in 1951, was not authorized to be worn by military members of the US until 1999.]