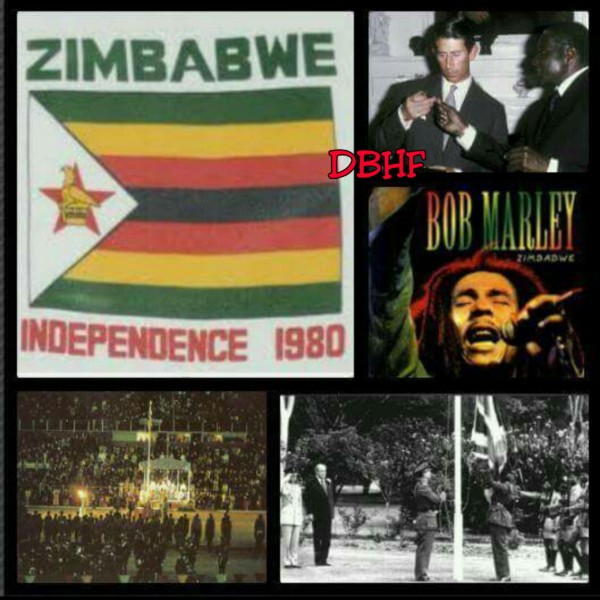 April 18, 1980: Zimbabwe gained independence from the United Kingdom.
The government held independence celebrations in Rufaro stadium in Salisbury, the capital. Lord Christopher Soames, the last Governor of Southern Rhodesia, watched as Charles, Prince of Wales, gave a farewell salute and the Rhodesian Signal Corps played God Save the Queen, the anthem of Commonwealth realms.
Many foreign dignitaries also attended, including Prime Minister Indira Gandhi of India, President Shehu Shagari of Nigeria, President Kenneth Kaunda of Zambia, President Seretse Khama of Botswana, and Prime Minister Malcolm Fraser of Australia, representing the Commonwealth of Nations.
Bob Marley sang 'Zimbabwe', a song he wrote, at the government's invitation in a concert at the country's independence festivities.
President Shagari pledged $15 million at the celebration to train Zimbabweans in Zimbabwe and expatriates in Nigeria. Mugabe's government used part of the money to buy newspaper companies owned by South Africans, increasing the government's control over the media. The rest went to training students in Nigerian universities, government workers in the Administrative Staff College of Nigeria in Badagry, and soldiers in the Nigerian Defence Academy in Kaduna.
Read more stories like this at: Daily Black History Facts