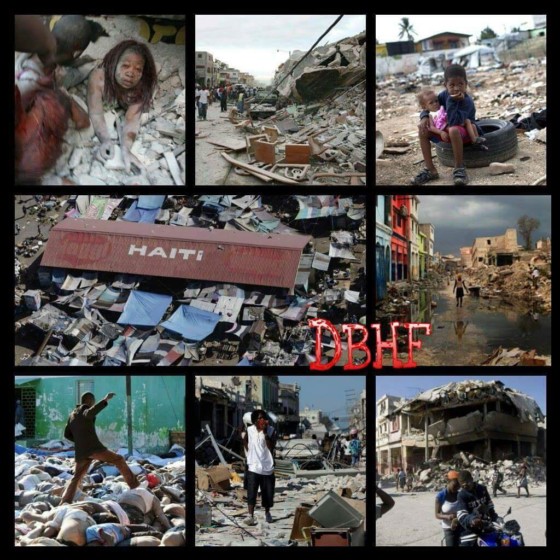 The 2010 Haiti earthquake occurs killing an estimated 316,000 and destroying the majority of the capital Port-au-Prince.
A catastrophic magnitude 7.0 Mw earthquake, with an epicenter near the town of Léogâne (Ouest Department), approximately 16 miles west of Port-au-Prince, Haiti's capital.
The earthquake occurred at 16:53 local time on Tuesday, January 12, 2010.
By January 24th, at least 52 aftershocks measuring 4.5 or greater had been recorded.
An estimated 3 million people were affected by the quake; the Haitian government reported that an estimated 316,000 people had died, 300,000 had been injured and 1,000,000 made homeless. The government of Haiti also estimated that 250,000 residences and 30,000 commercial buildings had collapsed or were severely damaged.
The earthquake caused major damage in Port-au-Prince, Jacmel and other settlements in the region. Many notable landmark buildings were significantly damaged or destroyed, including the Presidential Palace, the National Assembly building, the Port-au-Prince Cathedral, and the main jail. 
Among those killed were Archbishop of Port-au-Prince Joseph Serge Miot, and opposition leader Micha Gaillard. The headquarters of the United Nations Stabilization Mission in Haiti (MINUSTAH), located in the capital, collapsed, killing many, including the Mission's Chief, Hédi Annabi.
Read more about the aftermath at: Daily Black History Facts